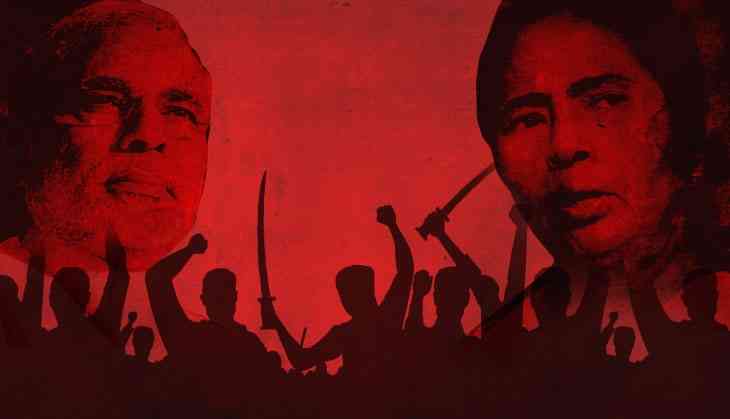 West Bengal BJP president Dilip Ghosh Tuesday accused the ruling Trinamool Congress of focusing more on "letting loose a reign of terror on political opponents" rather than providing good governance to the people of the state.
His comment comes a day after his car was attacked in Contai area of East Midnapore district allegedly by TMC workers, a charge denied by the ruling party.

Ghosh said, "It is not the first time that I have been attacked by goons of the TMC. Earlier also there have been instances when our party workers have been attacked, killed and forced to flee from their homes.
"The fact is the state government is more interested in letting loose reign of terror on political opponents rather than providing good governance."
The state BJP president said his car was also attacked by goons in Khatra area of Bankura district last month and alleged that there was no police action.
Bridges in the state are not being maintained properly and collapsing, the most recent being the Majerhat bridge incident, and several old markets in the city have been ravaged by fire, Ghosh said.
"They cannot provide good governance but are very prompt in attacking opposition leaders," he said.
Ghosh mocked Banerjee for "dreaming of becoming the next prime minister" and asked her to pay attention to issues related to the state.
-PTI