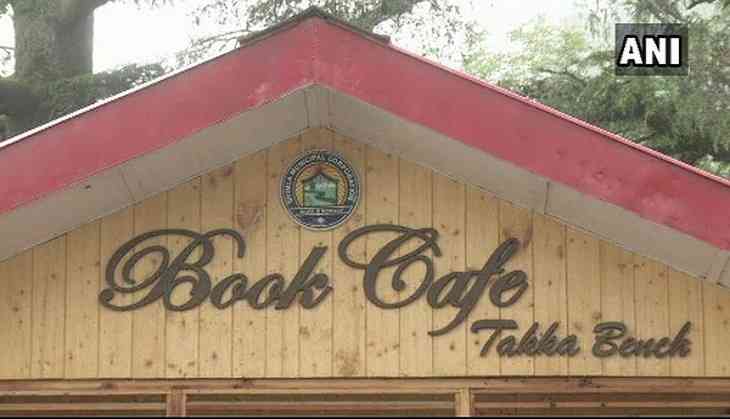 An open-air jail cafe is the latest attraction in Himachal Pradesh, as over 135 prisoners are working at six mobile vans in Shimla, Nahan and Dharamshala.
The mobile van canteen at the Indira Gandhi Medical College and Hospital (IGMC) and book cafe at the Taka Bench are popular attractions for locals and tourists here.
Conceptualized by the Himachal Pradesh Director General of Prisons, Somesh Goyal, the mobile canteens, book cafe and jail-made products including bakery, handloom and other cuisines have proved to be life changers for these prisoners.
While talking to ANI, Somesh Goyal said, "The idea is to give a chance to the inmates for reform, rehabilitation and go out of the prison. 135 inmates are being sent out of jail on the basis of good conduct. Prisons department wants to rehabilitate the prisoners. We're giving job opportunities to prisoners and skilling them up. All our efforts have led to a lot of turnover of jail products that we manufacture."
The prisons department is earning over Rs 3.5 crores annually from the produce and open-air jail concept.
Inmates are providing different bakery products, coffee, tea and books to the visitors here.
"We have applied for tag name for the handloom and bakery product to genuine and quality of the products. The inmates are not only helping themselves but also helping their families from the prison," said Goyal
One of the inmates, Jai Chand, who has been in the prison for past eight years as he is serving a life imprisonment for murder, runs the book cafe.
"Coming here at the cafe to meet the students, tourists and literary people has changed my life. I am hopeful about the future. I am also contributing to my family. I feel happy and give all the credits to the Director-General for giving me the chance," he said.
Another jail inmate, Bhupender Singh, said that the huge rush of people coming for lunch keeps him busy throughout the day.
The establishment of these cafes and libraries is seen as a welcome move to encourage prisoners to engage in mainstream activities.
(ANI)