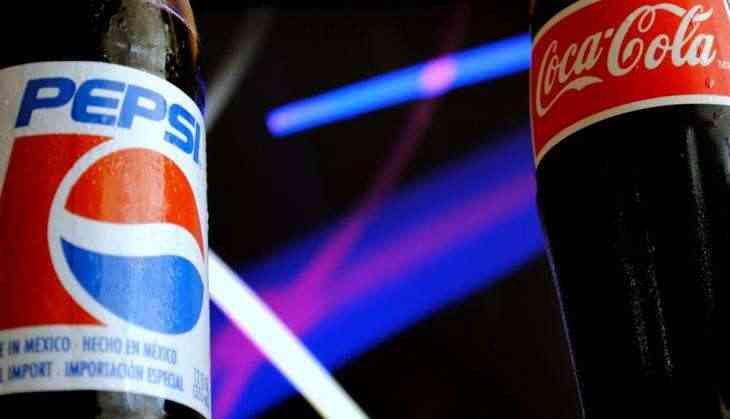 The boycott of products from US-based beverage companies Coca-Cola and Pepsi in Tamil Nadu could be good news for one Indian beverage manufacturer. Made in Tamil Nadu and sold in stores in rural and urban areas of the state, this drink, called 'Bovonto', could get a major boost if the boycott turns out to be successful. Reports from the state suggest that many retailers are willingly obliging the traders' bodies which have called for a ban on the sale of products manufactured by Coca-Cola and Pepsi.
Bovonto is one of the several drinks manufactured by Kali Aerated Water Works Private Limited. This family-run business, established in 1916, is now being managed by the third and fourth generations of its founder PVSK Palani Appa Nadar, who hails from the same business community as Congress leader P Chidambaram.
While the ban on Nestle's Maggi brand of noodles did help push Patanjali's products aggressively in supermarkets, the scenario is different in the case of Bovonto. The makers of Bovonto have been a business family before independence and have conducted their business with the kind of modest ambition that is associated with industrialists from some southern states. Although a household name in Tamil Nadu, it is little known outside the state.
The company's profit in 2015-16 was a little above two crore rupees on the back of revenues of Rs 160 crore. This is almost 10 times its revenues in 2013-14. Infact, the family-run beverage business was corporatised quite late with the incorporation of Kali Sparkling Water Private Limited in 2010. Another one called Kali Palaniunna Beverage Private Limited was incorporated in 2012. These two, along with Kali Aerated Water Works Private Limited, are involved in the production, marketing and sales of eight kinds of beverages that include among other things a rose water scented carbonated drink called Kalimark Panner and a variety of ginger beer also marketed under the Kalimark brand. But unarguably, the star of the stable and the main revenue driver is Bovonto.
The boycott of Coke and Pepsi in Tamil Nadu could definitely be a great opportunity for the home-grown company to expand beyond its comfort zone which is confined to the state at the moment. Post-corporatisation, the company's revenues have jumped tenfold but profits haven't ballooned as much. That is where the boycott, if successful, could help the company desist the sheer dominance of Coke and Pepsi which control 80 per cent of the soft drinks market in India.
And there is great potential for newer entrants in India. A 2016 Nielsen study notes that the soft drink sales in India grew by 11 per cent since 2014. Indians drink 5.9 billion litres of soft drinks a year. Every Indian drinks 5 litres of soft drinks every year. The study notes that even though this is huge, it is just one-twentieth of what Americans consume. Even Ugandans drank 40 litres of soft drinks per person every year.
And Indians do love their soft drinks more than any other drink: 71 per cent of all beverages sold in India were carbonated beverages. Only four per cent of beverages sold were milk based. But the annual growth rate of carbonated soft drinks sales was just three per cent in June 2016 as compared to 2014. Milk was the fastest growing beverage in India with an annual growth rate of 15 per cent during the same period.
While there have been ethical questions raised over the boycott of Coke and Pepsi in Tamil Nadu, the truth remains that Bovonto has its dedicated fan following in the state even while staying in business in the face of a mighty challenge from two of the world's biggest companies with a combined annual revenue of more than $100 billion. The soft drink giants spend billions of dollars every year on aggressive marketing across various mediums. The makers of Bovonto meanwhile have only lately realised the need to pour more money into advertising their new products. In 2013-14, the company spent just about Rs 1 crore in advertising. However, the Pepsi and Coke effect seems to have impacted Bovonto's makers too. In 2014-15, more than Rs 9 crore was spent on advertisement. That was almost 6.5 per cent of the total revenue earned by the company that year. Pepsico is reported to spend a similar portion of its revenues on marketing and advertisement. Coca Cola also had Tamil superstar Ilayathalapathy Vijay as its brand ambassador. Vijay is reported to have the second largest number of fan clubs in Tamil Nadu after Rajnikanth.
Many local brands either disappeared or were taken over by the soft drinks giants. Gold Spot, an orange flavoured soda was sold by Parle to Coca Cola post-liberalisation along with brands like Citra, Thums Up and Mazaa. Then there was Uncle Chips of Amrit Agro which was taken over by PepsiCo at the start of the 21st century. Campa Cola, a market leader before the two soft drink giants arrived, simply disappeared. Bovonto, meanwhile, continues to survive and thrive.
-ANI