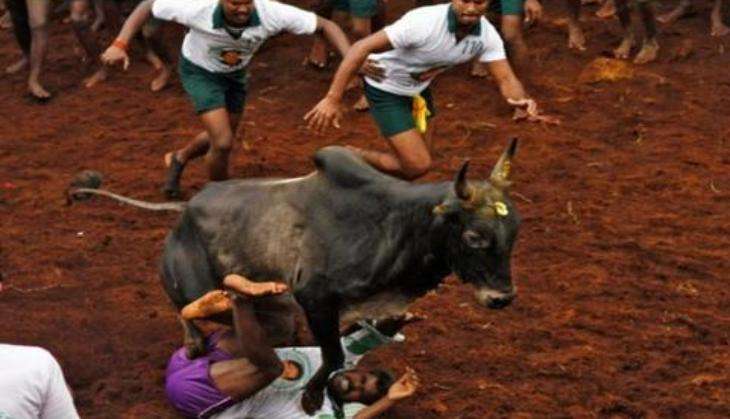 Maharashtra Governor C Vidyasagar Rao, who holds additional charge of Tamil Nadu, is reaching Chennai today in the backdrop of the Centre clearing the state government's proposal to promulgate an ordinance to hold 'Jallikattu', the bull-taming sport banned by Supreme Court.
"Rao will land at Chennai around 4 PM," a Raj Bhavan official told PTI here.
Rao, currently the Governor of Maharashtra, holds additional charge of Tamil Nadu after K Rosaiah's tenure ended in August last year.
The Tamil Nadu Cabinet is expected to clear the ordinance and recommend it to the Governor for promulgation.
The TN government had proposed to issue an ordinance to allow Jallikattu.
Since the subject falls in the concurrent list of the Constitution, it is mandatory to get a nod from the Centre.
Yesterday, the Centre, moving swiftly, cleared a draft ordinance to allow Jallikattu, paving the way for Tamil Nadu to promulgate it to end the widespread protests that have paralysed the state for last five days.
The Union ministries of Home, Law and Environment cleared the ordinance last night.
Tamil Nadu Chief Minister O Panneerselvam had met the Prime Minister on Thursday.
Jallikattu is a traditional event held in Tamil Nadu as part of Pongal celebrations. However, the apex court banned it in 2014, taking into consideration the safety of people and animals involved in the sport.
--PTI