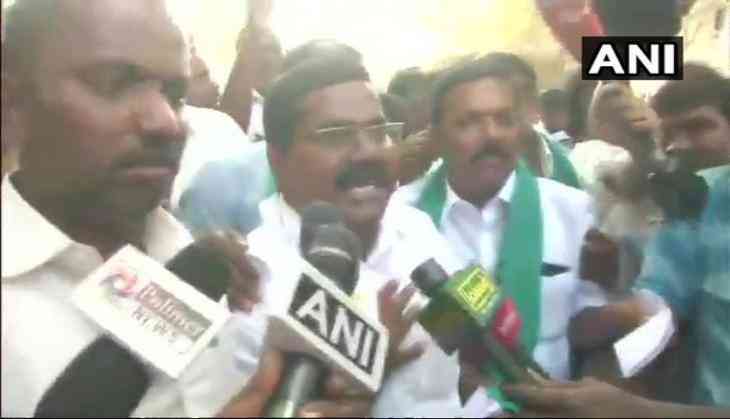 The association of Cauvery Delta Farmers staged a protest here on Thursday, demanding a meeting with Chief Minister Edappadi K Palaniswami regarding the distribution of Cauvery river water.
The farmers demanded to meet the Chief Minister to put forward their demands regarding the water sharing and loan waivers.
As part of the protest, the farmers blocked the State Secretariat and restricted the movement of Deputy Chief Minister O Pannerselvam.
They claimed that the association wanted to have a peaceful meeting with Palaniswami over the issue, but they were not allowed to meet him.
They told ANI, "Farmers are cheated in the name of a meeting".
The association further highlighted the plight of the farmers in the Cauvery Delta.
They said, "We had come to press our demands. The plight of the farmer in the state is very unfortunate".
On February 16 the Supreme Court had passed a verdict Cauvery water sharing dispute as part of which the Karnataka's share had been increased to 177.25 TMC.
--ANI