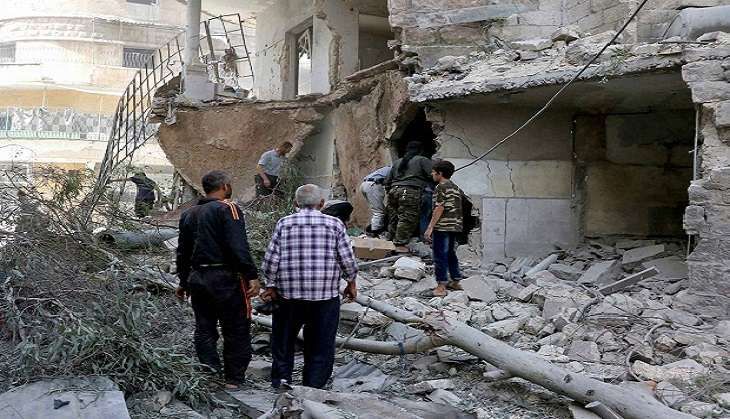 Restoring full control over Aleppo is being seen as critical to the fortunes of Syrian President Bashar al-Assad in a multi-sided civil war now in its sixth year.
The Syrian government's capture reveals a once-happening Syrian city that now lies in ruins.
Here's a look at the key events in the now-destroyed city since the commencement of the uprising.
2011: Thousands of students demonstrate in Aleppo. The protests are swiftly crushed by security forces and rival students who back the regime of President Bashar al-Assad.
2012: In early 2012, rebels take control of the rural areas northwest of Aleppo city, besieging the Minnegh military air base and the largely Shi'ite towns of Nubl and Zahra.
Protesters in Aleppo are shot at for the first time in July 2012 and rebels start to fight for the city itself.
2013: Syrian government forces launch Operation Northern Storm, a major offensive on rebel-held parts of the northern city.
Military reinforcements and weapons are sent to militias loyal to President Assad with the hope of gaining full control of the heart of Aleppo.
2014: IS releases a video threatening to withdraw forces from Aleppo and allow the Assad regime to sweep in if rebels do not stop attacking its positions.
Infighting continues between rebel groups, and the government is able to break the siege and begin a blockade of the east of the city.
2015: Russia comes to the aid of Assad's government, launching air strikes on Syria.
2016: February advances by the army and allies with Russian air support cut the most direct road from Turkey to rebel-held east Aleppo, recapturing Minnegh air base, ending the rebels' siege of Nubl and Zahra and putting pressure on insurgent supply routes.