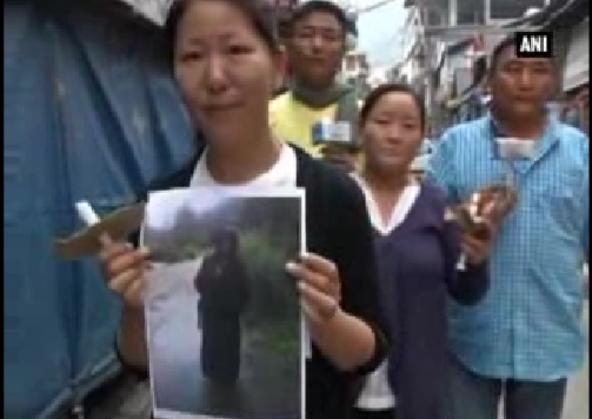 A number of exiled Tibetans in Dharamsala held a peaceful march on 9 May to express their solidarity with the family of a 50-year-old woman who reportedly immolated herself for the sake of Tibetan freedom.
The protestors who marched with lit candles also raised their voices against the indiscriminate mining activities by the Chinese Government, causing major damages to the environment.
The elderly woman identified as Sonam Tso, set herself on fire on 23 March in in Ngaba Tibetan and Qiang Autonomous Prefecture to protest against Chinese rule in Tibet.
"A young monk heard her call out for the return of the Dalai Lama and for freedom for Tibet as she burned," Phayul a regional news portal quoted their source as saying.
In the month of March, a 16 year old had set himself on fire in Delhi to protest against the Chinese rule in Tibet.
--With ANI inputs