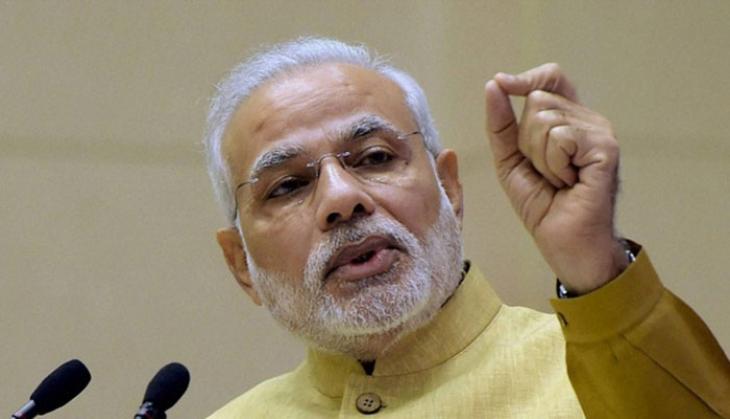 In a recent interview with the Wall Street Journal, Prime Minister Narendra Modi spoke about his two-year reign as Prime Minister of the largest democracy in the word. He talked about his vision for economic reforms for the nation, privatisation and commented on the labour laws in place.
When asked for a reaction to the prospect of Republican Presidential frontrunner Donald Trump becoming President of the United States, however, he reserved his comments, saying that as the Prime Minister of a nation, commenting on the internal politics of another country, while they're at the peak of their election cycle, would be inappropriate.
"If I was a political worker, I could have commented on that. But I am the prime minister of the world's largest democracy. My views on the internal politics of any country and that too at the peak of their election cycle won't be in fitness of honoring democratic values. I should maintain my discipline", he said.
On being further questioned about Trump's statements about implementing a blanket ban on Muslims in the US if he were to be elected, Modi said "I think that an election is taking place there. These are issues of debate in the election. A government shouldn't respond to that. After a new government is formed, if they bring any new thoughts, whoever wins, we will surely respond as a government. But as a part of the election debate many things will be said there, who ate what, who drank what, how can I respond to everything?"
He had fewer words when the interviewer asked him for his views on the re-appointment of RBI Governor Raghuram Rajan. "I don't think this administrative subject should be an issue of interest to the media. Besides, it will come up only in September," is what he had to say.
While it can safely be acknowledged that Prime Minister Narendra Modi is a force to reckon with, there is no denying the fact that he is also quite the expert at evading controversies by simply choosing to not comment on them.