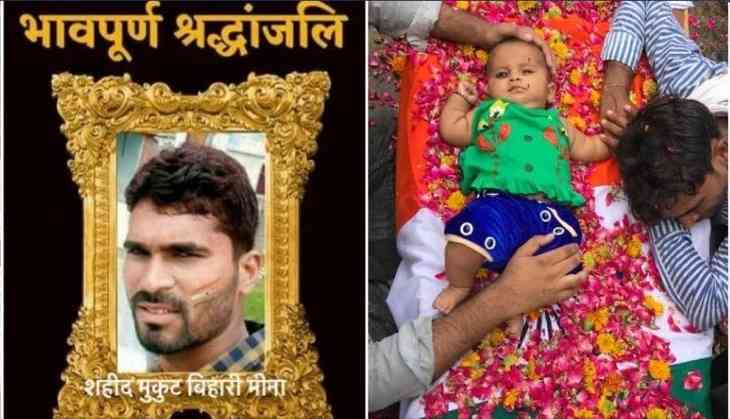 A heart-touching letter addressed to the baby daughter of martyred Army paratrooper Mukut Bihari Meena has gone viral on social media. The letter which was written by District Magistrate of Jhalawar, Rajasthan Jitendra Kumar Soni tells the baby Aaru about the valor of her soldier father and the showering of respect at his funeral.
Soni writes the scene of the baby girl touching the Tiranga on her father's coffin and then lying down on it was a heart-wrenching sight.
Writing the incident in which the soldier died, the letter reads "When you are a little older, you will understand that your father hailed from Larania, a small village of about 100 houses in Jhalawar's Khanpur tehsil and that he laid down his life for the country during a search operation in Kashmir".
Describing the showering of respect his father recieved by the people, the DM said "When you grow up, you will see from the photos and videos taken on the day of your father's funeral that he has now become an integral part of the nation. Thousands of people marched with his final journey today. They raised slogans of 'Bharat Mata Ki Jai' walking behind the martyr's coffin wrapped tricolor".
Addressing the baby's name, the letter further reads "Aaro, when you grow up, you will feel a sense of pride reading about the martyrs of the country. You may not be able to hold the hand of your martyr father, but you will get to hear the tales of your father's martyrdom every day".
Read the full letter here: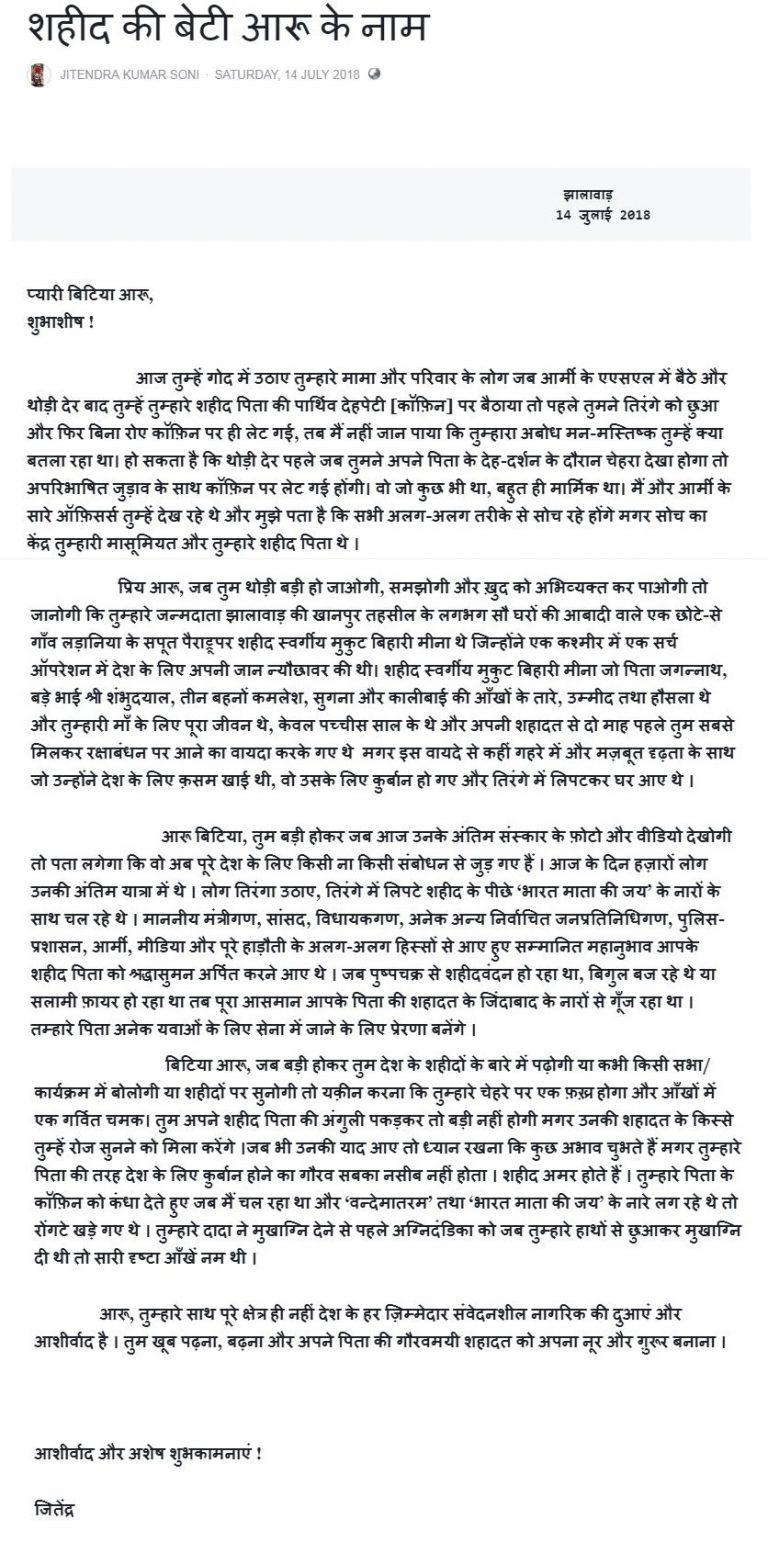 The mortal remains of Meena were surrendered to flames with full military honour in Rajasthan's Jhalawar district on Saturday.
Meena who was 3 para regiment jawan, was killed on 11 July in a gunfight with a militant group in Jammu and Kashmir's Kupwara district.
Also read: Delhi teen hangs herself inside police station over a relationship issue; Arvind Kejriwal targets Central government