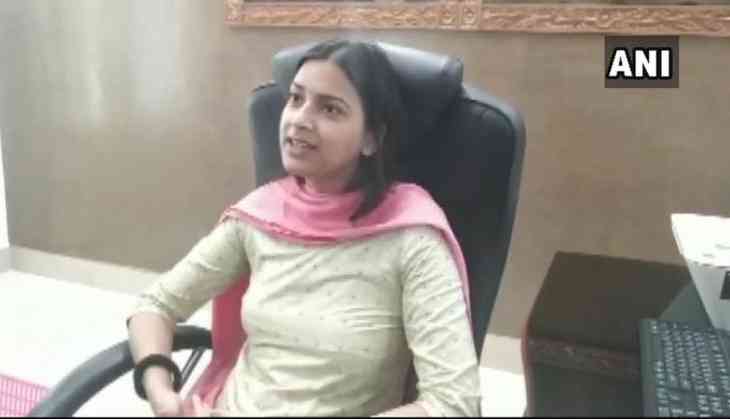 As the nation mourns over the killing of more than 40 CRPF personnel in Kashmir's deadliest attack in Pulwama, Inayat Khan, District Magistrate in Bihar has decided to adopt daughters of 2 CRPF soldiers who were martyred during the coward attack by the Jaish-e-Mohammed.
The Bihar cadre IAS officer has announced that she will be adopting the daughters, in which one girl each of martyred CRPF jawan Ratan Kumar and Sanjay Kumar Sinha. DM Inayat Khan has announced this on February 16, two days after the dastardly attack on the CRPF convoy, carrying 2,547 soldiers in 78 buses.
Inayat Khan, DM Sheikhpura, Bihar: Orders issued to open account to raise funds for families of 2 martyrs (Constable SK Sinha from Patna&RK Thakur from Bhagalpur). Whatever amount will be collected by 10 Mar, will be divided&given to the two families. #PulwamaTerrorAttack (16.02) pic.twitter.com/unFD6G45uZ

— ANI (@ANI) February 18, 2019
She has decided two bear the expenses of the daughters, for their education, living etc. throughout their lives. This was praised by many on social media and other platforms. One user posted on Facebook, saying "Sheikhpura, Bihar's DM Inayat Khan has adopted daughters of martyred CRPF Jawans from the state Ratan Kr Thakur & Sanjay Kr Sinha. Real action, not just Social Media Josh."
Further, reports have confirmed that Khan has also ordered to open a bank account in Sheikhpura for the people to donate for the two martyrs of CRPF.
Inayat Khan told news agency ANI, "Orders issued to open account to raise funds for families of 2 martyrs (Constable SK Sinha from Patna&RK Thakur from Bhagalpur). Whatever amount will be collected by 10 Mar, will be divided&given to the two families."
Also read: Priyanka Gandhi asks Congress workers to strengthen party, says she can't do a miracle in 2019 polls