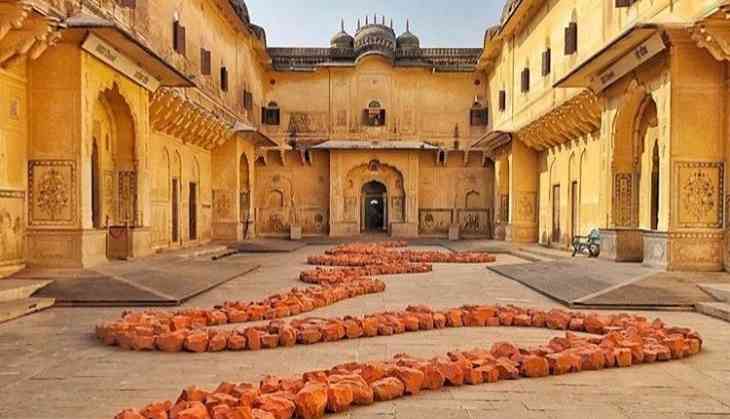 Installation created by artist Richard Long
The 18th-century Madhavendra Palace in Nahargarh Fort in the outskirts of Jaipur has been turned into a Sculpture Park. The second edition of the contemporary sculpture exhibition being carried out by Saat Saath Arts (SSA) in collaboration with the Rajasthan Government was inaugurated on December 8.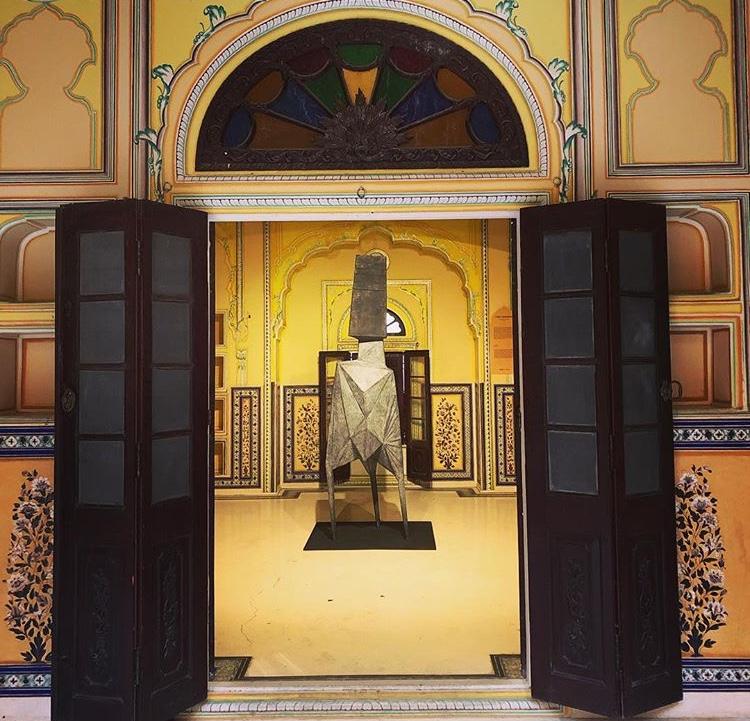 In fact the Madhavendra Palace itself, the pleasure retreat of the erstwhile Jaipur ruler Madho Singh I, is a piece of wonder. The palace has a suite used by the ruler himself and six others which were meant for his queens. The current exhibition has tried to blend the contemporary art and the traditional architecture.
The Sculpture Park's first edition happened last year with 15 Indian and 9 overseas artists exhibiting artwork made of materials such as bronze, stone and wood. This year there are 12 Indian and 11 international artists from India and other countries like Belgium, Israel, UK, Italy, Bangladesh and Canada.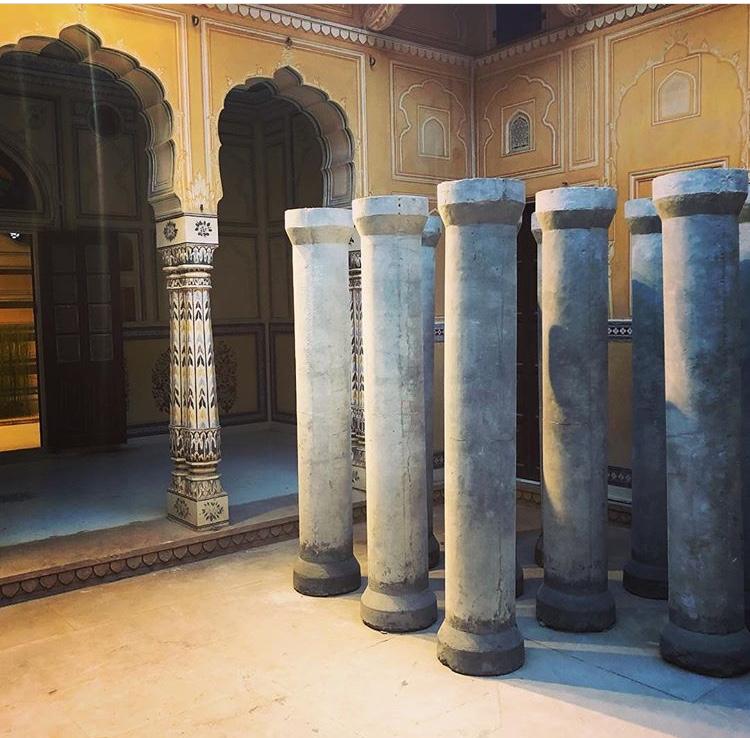 The Park's Director Noelle Kadar said, "This project, being a contemporary art exhibition in an 18th century palace, really reflects the ethos of Jaipur which is both seamlessly traditional and modern at the same time. This place in the real sense is perfect mixture of traditional and modern society." She also added that this was an initiative to support cultural activity and the arts in Rajasthan.
Breaking away from the white-box exhibition space is Peter Nagy, Curator, the Sculpture Park at Madhavendra Palace. He said, "With this project, I am able to indulge my passions for art, architecture, and decor into a marvelous synthesis of the past and the present."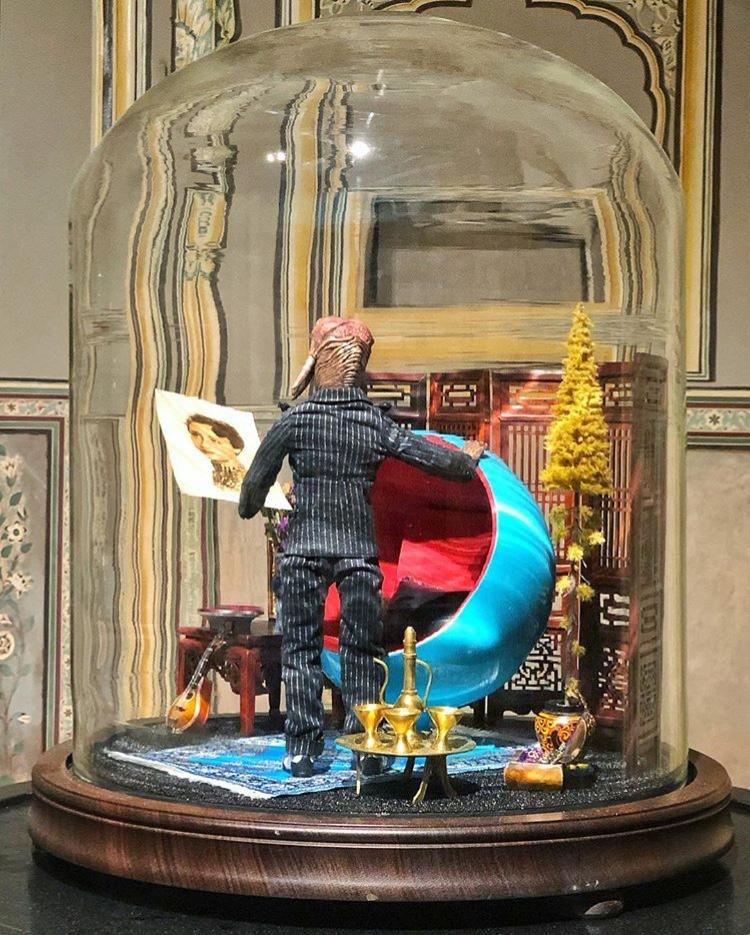 Moving across the beautiful installations one can see a single large installation created by a celebrated British artist Richard Long. His work is made from local red sandstone and commanding the main courtyard of the palace. An artist born in Bristol, England, Long believes in the idea of time and space through the medium of landscapes.
This partnership is a first of its kind where the Government of Rajasthan has collaborated with a range of corporate sponsors and private individuals to bring a contemporary voice to India's heritage properties with the purpose of boosting national and international cultural tourism and visitors to the site.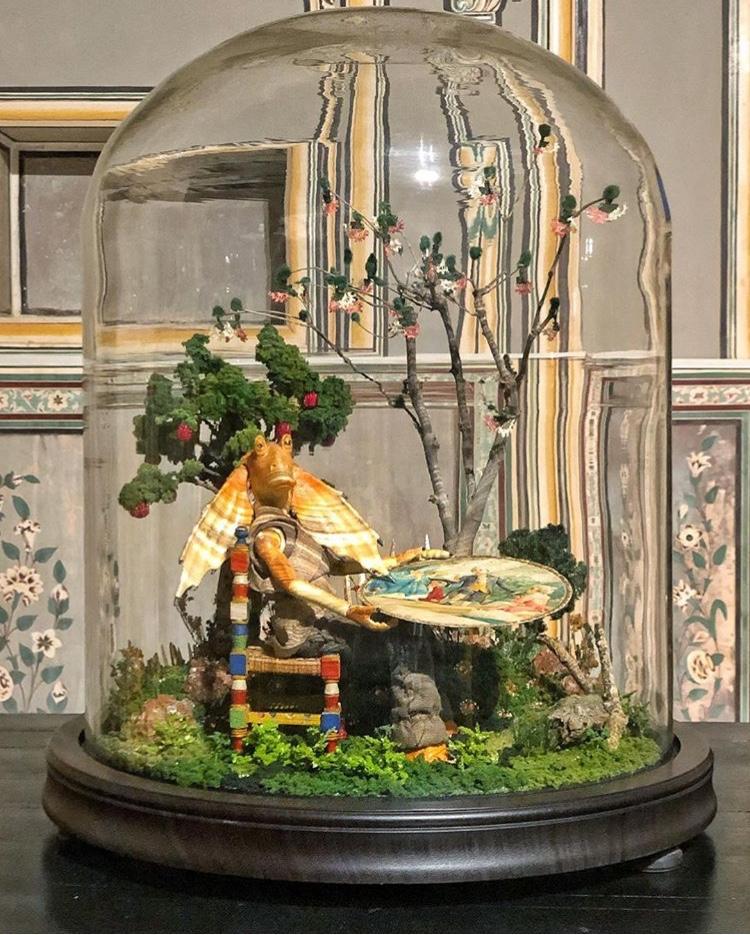 On the idea to amalgamate India's past and present Saat Saath Arts Foundation's Founder Director Aparajita Jain said, "Our initiative aims to promote India's growing interest in contemporary art and culture whilst embracing its important heritage. The Sculpture Park at Madhavendra Palace is a true amalgamation of the best of India's past and present, made possible through a unique collaboration between the public and private sector."
Also Read:PETA Founder Ingrid Newkirk Demands Ban on Elephant Rides