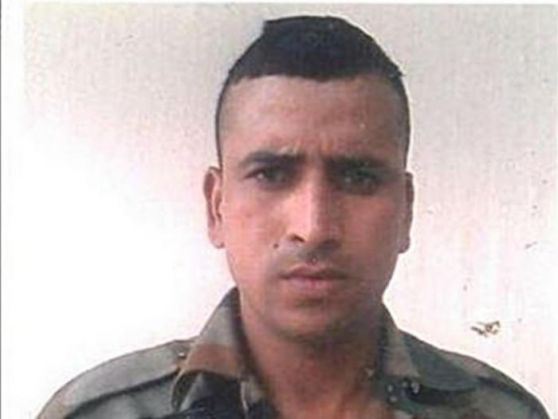 Valour, a sense of responsibility and immense chivalry. Putting yourself in the line of bullets for the sake of your country needs all these qualities. And Lance Naik Mohan Nath Goswami possessed them all. The braveheart commando of the Indian army's elite special forces gunned down 10 terrorists in 11 days before gaining martyrdom in 2015.
Goswami was posthumously awarded the Ashok Chakra, the country's highest peacetime gallantry award, by President Pranab Mukherjee at the country's 67th Republic Day, today.
The award was received by Bhavna Goswami, the widow of Lance Naik Mohan Nath Goswami.
Road to martyrdom
In August and September 2015, Lance Naik Goswami took part in three counter-terrorism operations over two weeks. The operations lasted for 11 days, during which Goswami killed 10 militants and captured one before breathing his last. The operation was a success.
The beginning
Hailing from the village of Indira Nagar in the Nainital district of Uttarakhand, Lance Naik Goswami's family boasted of army men. Following in his elders' footsteps, he joined the commandos in 2002 and proved to be one of the toughest soldiers onboard.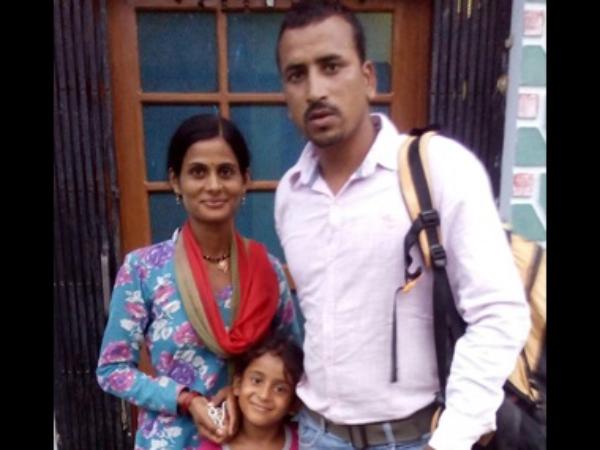 According to a report published in the Hindustan Times, Goswami had always willingly participated in all the operations undertaken by his elite unit and was a part of many successful counter-terror operations in the conflicted Jammu and Kashmir area.
"He volunteered to join the elite para commando outfit of the Indian Army in 2002 and went on to gain the reputation of being one of the toughest soldiers of his unit - no small feat in an outfit that boasts of being one among the best in the world," said defence spokesperson of the Army's Northern Command, Colonel SD Goswami.
First operation
Conducted in Khurmur, Handwara, on 23 August, 2015, the first operation resulted in the elimination of three hardcore Lashkar-e-Taiba (LeT) terrorists of Pakistani-origin.
Second operation
Goswami volunteered for a second back-to-back operation in Rafiabad, Kashmir over two days on 26 and 27 August, 2015. In a fierce gunfight, three more LeT terrorists were reportedly killed.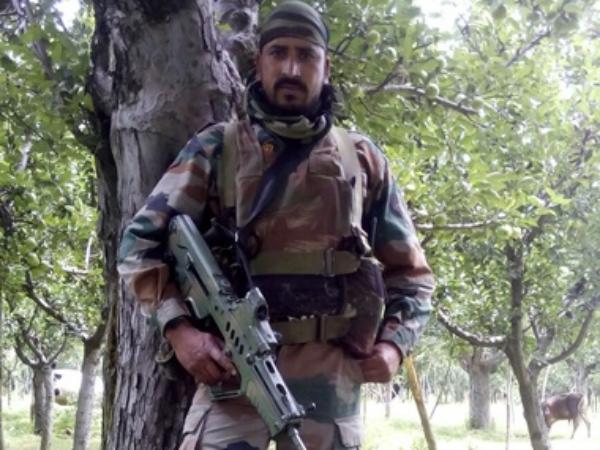 Lashkar terrorist, Sajjad Ahmad alias Abu Ubed Ullah, a resident of Muzzafargarh, Pakistan, was captured alive in this operation.
Third operation
After the success of the Rafiabad operation, Lance Naik Goswami, once again, volunteered to be part of an operation launched in the dense Hafruda forest near Kupwara, Kashmir, on 3 September, 2015.
Four militants were gunned down in an encounter in the dense forest. Unfortunately Lance Naik Goswami was also killed.
He ensured the success of the operation till his last breath.
Uttarakhand minister HC Durgapal announced that a road in the village would be named after the martyr and promised financial help to the family, the HT report said.
Lance Naik Goswami is survived by his wife and a seven-year-old daughter. He was laid to rest near his father's grave.