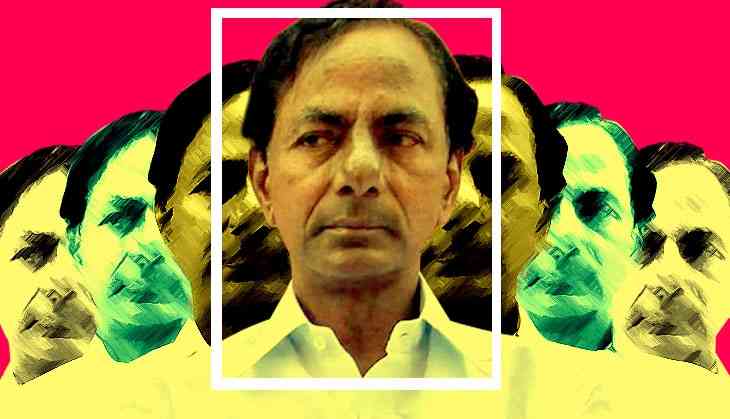 In the assembly election of 2018, Telangana Rashtra Samiti and the BJP are vying to contest and oppose the election story, which has been weaving since the state was carved out of Andhra Pradesh.
Earlier, K Chandrashekhar Rao has been championing the cause of a Telegu Asmita and has supported the Congress party since it had played a major role in carving out the newest state of India.
In the electioneering, it has been recorded that while rallying BJP president Amit Shah, UP CM Yogi Adityanath and PM Narendra Modi had attacked the Congress party, AIMIM's Owaisi and TDP's Chandrababu Naidu but did omit the inclusion of TRS' K Chandrashekhar Rao from the sharpening taunts.
It was seen earlier in June when the Delhi CM Arvind Kejriwal had called the meetings of 4 chief ministers but K Chandrashekhar Rao was absent. While voting for the deputy chairman in Rajya Sabha was carried out earlier this year, K Chandrashekhar Rao who was expected to vote for the Congress' nominated candidate along with Biju Janta Dal's chief Naveen Patnayak but both the contenders had voted for the BJP's candidate, as they had received a call from the PM Narendra Modi ahead of the voting.
Meanwhile, the BJP's Yogi Adityanath had promised to change the name of Hyderabad to Bhavyanagar and had attacked AIMIM's Owaisi to retrieve his statements but he had resorted with sharp attacks over his comments of changing the name.
Telangana election can be a game changer for the BJP as it is looking for allies from the South India and TRS might be the one.
Also read: Telangana Election 2018 Live Updates: Polling begins in Telangana; Actor Akkineni
Telangana: Caretaker Minister KT Rama Rao cast his vote at a polling station in Hyderabad earlier today. #TelanganaElections pic.twitter.com/HqRjuBouo7

— ANI (@ANI) December 7, 2018