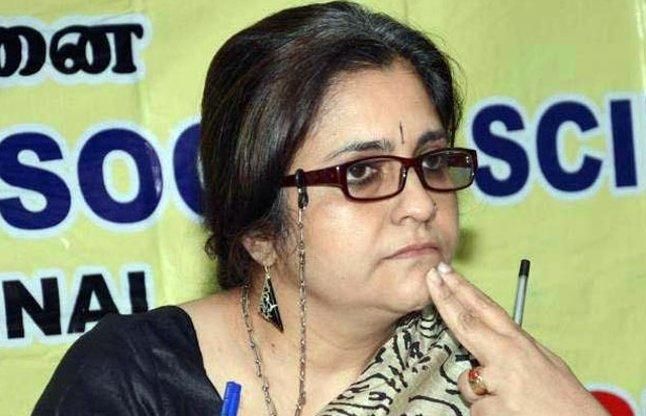 Amid reports that Teesta Setalvad's NGO might be dereocgnised by the Centre, former Mumbai Police Commissioner Julio Ribeiro has voiced his concerns about CBI hounding the social activist.
In an article in The Indian Express, Ribeiro calls the CBI, 'caged parrot' and praises Teesta's 'devotion' to the cause of justice for Muslims in Gujarat post the Godhra riots. "I would think the CBI has weightier matters to deal with but Setalvad has offended those in power with her single-minded devotion to the cause of justice for Gujarat's Muslims. If not for this intrepid woman, the injustices of Delhi 1984 would have," he writes.
He further states that Setalvad that the allegation against her that she diverted funds supplied by the Ford Foundation for personal is not something that has been endorsed by people who know her. "Both(Teesta and her husband) live simply and frugally, have no social life outside their one overarching interest of communal harmony "
On 22 July, Gujarat Police said in the Supreme Court Teesta and her husband spouse Javed Anand had embezzled their NGO fund in buying wine and hairdressing.
'Even if she flouted law, she didn't have criminal intent'
Ribeiro further says in the article that the law of the lands allows the government to harass any citizen on acts of non-compliance.He says what should be the deciding factor is the intent of the accused. "If it is is criminal, the culprit needs to be punished. In Teesta's case it can hardly be that she intended to break or ignore any law."
NGO could be derecognised
Meanwhile, media reports have emerged that home ministry might take steps to cancel the registration of her NGO, Sabrang Trust for violating Foreign Contribution Regulation Act, 2010. The Sabrang Trust is charged with embezzlement of $2,50,000 worth of foreign contribution from Ford Foundation for purposes beyond what is permitted by the registration certificate allotted by the Centre under the FCRA.
The Gujarat police also accused the Trust for using the Ford fund for lobbying with mediapersons on issues of communalism and caste-based discrimination in India, although under FCRA it is registered as an "educational and social" organisation.