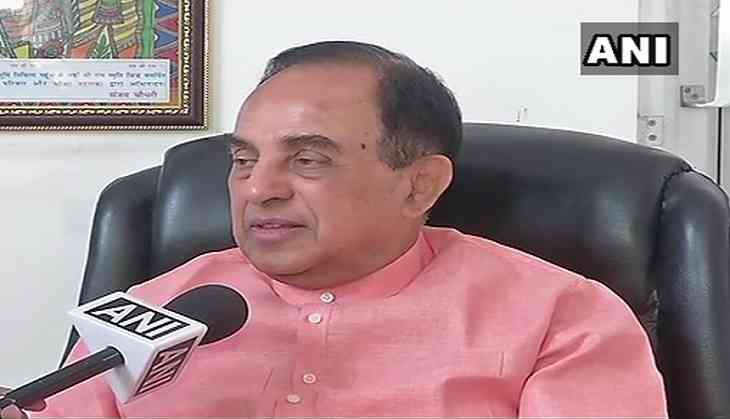 Bharatiya Janata Party (BJP) leader Subramanian Swamy on 28 September mocked Congress vice president Rahul Gandhi's visit to four temples in Gujarat by asking him to reveal whether he is a Hindu or a Christian.
Gandhi had visited four temples on Wednesday, on the final day of his three-day visit to poll-bound Gujarat. The Congress said that his visit to these temples was aimed at countering the Hindutva ideology of the BJP and the RSS.
Swamy told ANI, "Let Rahul Gandhi declare that I am not a Christian, but a Hindu. Why has he got a church in 10 Janpath and he goes there to pray? So unless he declares that he is a Hindu like his father Rajiv Gandhi, we won't believe him."
He further said that Rahul has been practicising Christianity for so many years, and therefore, he should clarify and make an announcement on what his religion is.
Rahul was in poll- bound Gujarat for three days and as part of his campaign he had visited four temples. He started his tour on Monday by offering prayers at the Dwarkadhish Temple in Dwaraka.
On 27 September evening, he visited the Khodal Dham Temple in Kagvad village. He also made an unscheduled visit to the Jalaram Temple in Veerpur in Rajkot district.
He wrapped up the visit on 27 September by visiting the Chotila Temple in Surendranagar district.
-ANI