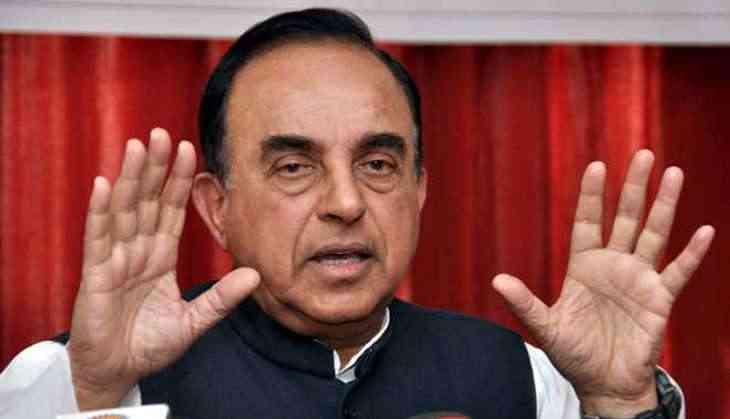 After Indresh Kumar claimed that Muslims do not want a mosque to be built at the disputed site in Ayodhya as they fear it will be "unholy" for them, Bharatiya Janata Party (BJP) leader Subramanian Swamy on 25 April said the senior Rashtriya Swayamsevak Sangh(RSS) functionary has done 'great service' by bringing the issue out.
Swamy told ANI it is extremely shameful that some Muslim parties think themselves to be the beneficiary of whatever loot and murders the Mughals did.
"I think Indresh ji has done great service by bringing this out and this is correct because even Muslim parties who breath fire in public, privately they tell me that the question of building masjid there does not arise now that the archeological survey has proved that there was a temple there before," he said.
"When Chandra Shekhar was the prime minister, he had asked me to negotiate with Shahabuddin and this came in the white paper later on that Shahabuddin has said that if you can show me that there was a temple there before then I will myself go and break the Babri Masjid because it is against Islam. Today's parties in the disputes which have been heard in the Supreme Court the Muslims are not saying that their masjid has been demolished, they are saying that this property belongs to us," he added.
The RSS functionary yesterday said that Muslims themselves do not want a mosque to be built on the land where the Babri Masjid stood before its demolition in 1992, as it will be "unholy" and "against Islam".
Kumar, who was addressing a seminar organised to spread awareness about the issue of national security, claimed that a revolution for the construction of the Ram temple has started.
Kumar, the head of the RSS-affiliated Muslim Jagran Manch, said all those who support peace, harmony, truth and are nationalists will favour a temple at the disputed site.
The Supreme Court had recently allowed a CBI plea for restoration of criminal conspiracy charge against BJP veterans L K Advani, M M Joshi and Uma Bharti besides Rajasthan Governor Kalyan Singh in the 1992 Babri Masjid demolition case.
-ANI