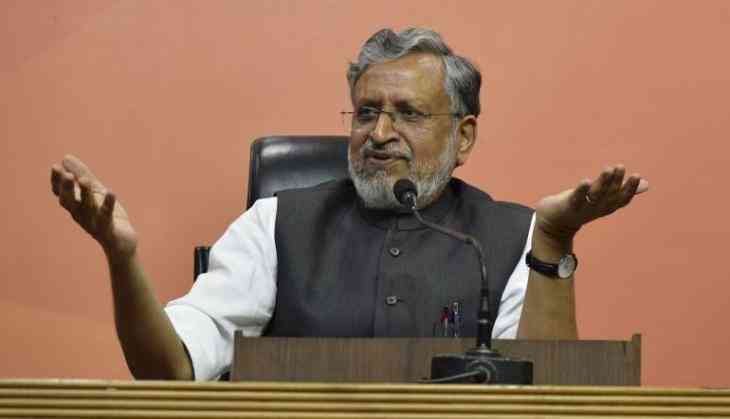 Bihar's deputy CM and BJP leader Sushil Modi has filed a defamation case against Congress president Rahul Gandhi over his remark where he had said that "sare Modi chor hai." The BJP leader of Bihar has alleged that the Congress president has hurt the sentiments of people with 'Modi surname.'
Rahul Gandhi, while referring to fugitive businessman Nirav Modi, former IPL boss Lalit Modi and Prime Minister Narendra Modi, had said that 'all thieves have Modi in their surnames.'
Rahul Gandhi, addressing a rally in Maharashtra's Nanded had said that, "Nirav Modi, Lalit Modi, Narendra Modi...how come they all have Modi as common name. How come all the thieves have Modi as the common name?"
राहुल गाँधी पर मानहानि का अपराधिक मुकदमा सुशील कुमार मोदी ने दर्ज कराया

पटना-18.04.2019 pic.twitter.com/KIXoiUhAXy

— Chowkidar Sushil Kumar Modi (@SushilModi) April 18, 2019
Congress president was severely criticized by the ruling dispensation and several leaders of the BJP said that the language of a parliamentarian has stooped to a low level.
Rajasthan BJP chief Madan Lal Saini had said over Rahul Gandhi's remark that "The statement of the Congress president is undignified and is also an insult to a particular section."
While the second phase of polling is underway and 12 states with one Union Territory voting, its the 1,295 candidates luck which hangs in bargain and a mere 95 constituencies are on stake. Polling in UP, Tamil Nadu, Karnataka, Maharashtra, Odisha among others are underway.
PM Narendra Modi, had taken upon Rahul Gandhi's comment and said that the narrow mindset of the Gandhi scion was exposed during his speech and questioned the language of Congress men.
PM Narendra Modi had said, "This shows the narrow mindset of Congress. If people of Chhattisgarh's Sahu community were in Gujarat, they would have been known as Modis, Sahu community members are known as Rathore in Rajasthan and Vanniar in the south. Does it mean all Modis are 'chors'? Is it befitting to use such language?"
Also read: CPM MP Md Salim escapes unhurt after bricks pelted at his car in Islampur, claims 'it was TMC goon'