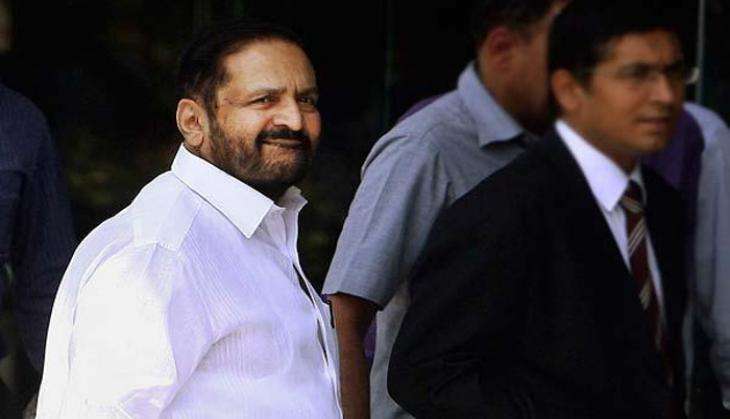 Suresh Kalmadi has declined the post of lifetime president of the Indian Olympic Association (IOA) after the controversy over his involvement in the Commonwealth Games scam.
Former sports minister Ajay Maken, on 28 December, raised the issue saying that this was not good for sports as well as India's image and asked incumbent sports minister, Vijay Goel, to initiate action to end this mess.
Kalmadi's lawyer Hitesh Jain was quoted by CNN-News18 saying, "Kamladi has decided to not accept any official position till his name is not cleared in all legal cases."
He also said that the IOA on its own decided to give him a post. He further added that this was not a forced step.
Earlier, on 28 December Ajay Maken in a press conference said, "The decision of IOA of making them life time presidents is not good for sports and for India's image. I don't understand as to what kind of message they want to portray by making them the life time presidents."
Also Read: After outrage, notice to IOA over appointment of tainted Suresh Kalmadi, Abhay Chautala
"When we talk about sports and emotions related to sports, it should be very pure. If they want to clean this mess then they have to rise above politics and do it," he added.
The Congress leader further said the countdown of bad days for Indian sports has begun post this irrational decision.
Also Read: Kalmadi, Chautala as IOA lifetime presidents will dent India's image: Ajay Maken
"I cannot believe that chargesheeted people are being made the presidents of IOA. How can anyone justify this? I am happy that the Sports Minister issued a strong statement on it. I would also request him to take action regarding this," he added.
He also urged Prime Minister Narendra Modi-led government to act on this matter and demanded the IOA's decision to be reversed.
He appealed to all the politicians involved in the IOA to ensure that this decision is reversed and Indian sports remain clean.
"Cutting across party lines, this decision must be taken back. There is no reason that this cannot be solved, if the Sports Ministry wants they can do that. And if there is any PIL against this decision in the court than the Government of India must support it," he added.
The Sports Minister, on 27 December, lashed out at the IOA for making tainted Kalmadi and Chautala as life presidents of the sports body.
Goel said the move was "totally unacceptable" as the duo was facing serious criminal and corruption charges.
The IOA during its annual general meeting named Kalmadi and Chautala as life time presidents.
Kalmadi, tainted by the 2010 New Delhi Commonwealth Games corruption scandal, was also the former Athletics Federation of India president.
Chautala, headed Indian Olympic Association between 2012 and 2014, when it was suspended by the International Olympic Committee. The ban was lifted in February 2014.
-with ANI inputs