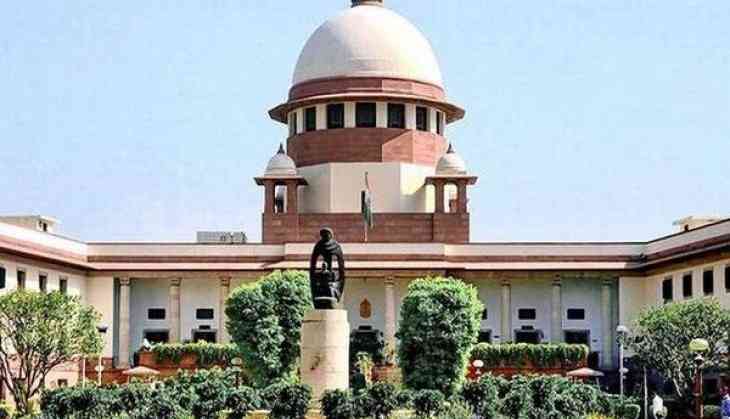 The Supreme Court hearing on Ram Janambhoomi-Babri Masjid land dispute in Ayodhya has begun to decide whether the politically sensitive case can be adjudicated by giving mediation another shot. On February 26, the apex Court had said it would pass an order today on whether to refer the matter to a court-appointed mediator.
A five-judge Constitution Bench headed by Chief Justice of India Ranjan Gogoi had the parties involved in the Ayodhya case to explore the possibility of amicably settling the decades-old dispute through mediation.
Justice SA Bobde said, "It's about sentiments, about religion and about faith. We are conscious of the gravity of the dispute." There need not be one mediator but a panel of mediators," he added.
Ayodhya Ram Janmabhoomi-Babri Masjid land dispute case:Advocate Rajeev Dhavan,who is appearing for group of Muslim petitioners in the case,says, "Muslim petitioners are agreeable to mediation&any compromise or settlement will bind parties," asks bench to frame terms for mediation pic.twitter.com/tq3PsdUnHc

— ANI (@ANI) March 6, 2019
Justice Bobde also said that what happened in past we cannot undo it, we can resolve what happening at present. "We have no control over what happened in the past, who invaded, who was the king, temple or mosque. We know about the present dispute. We are concerned only about resolving the dispute," Justice Bobde said.
Justice Bobde added, "When the mediation is on, it should not be reported on. It may not be a gag, but no motive should be attributed to anyone when the mediation process is on."
Also read: Watch: BJP's KP Maurya calls Pulwama 'accident;' Digvijaya Singh asks 'anything to say?'