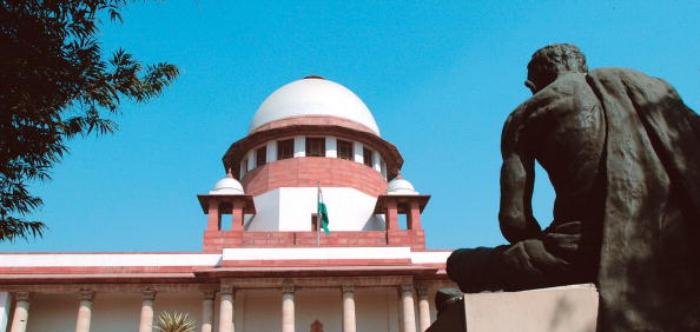 The Indian judiciary's lackadaisical approach, specially to the number of pending cases, has often drawn flak across the board.
However, in a bid to address the problem, the Supreme Court on 19 September launched a public access portal of the National Judicial Data Grid (NJDG), so that district courts can open up the judicial process for ordinary citizens.
The portal will promote transparency
It will give litigants and others the consolidated figures of pending cases in district judiciaries across the country.
These statistics, which will be updated every day by the respective court complexes covered under the eCourts Project, will show case pendency broken into civil and criminal cases and segregated into age-wise categories of up to two years, between two and five years, between five to 10 years and more than 10 years.
The NJDG page for public access will also reportedly disseminate national and state, district and court-wise information about the institution and disposal of cases as well as cases filed by senior citizens and women in the total pendency.
Presently, the NJDG contains information on 1.94 crore pending cases out of approximately 2.7 crore cases in district judiciaries under all high courts, except in Madhya Pradesh and Delhi, where case data is being migrated to a national version of the Case Information Software.
According to the SC, some courts are reportedly not yet computerised and, in some cases, connectivity issues may lead to no information update.
Aimed at promoting transparency and access to information for all stakeholders in the justice delivery system, the NJDG public access page can be visited at the National eCourts portal, ecourts.gov.in.
A deluge of pending cases
At the end of 2013, there were reportedly 31,367,915 open cases working their way through the system, from the lowest chambers to the Supreme Court. According to a report published in the Bloomberg Businessweek, if the nation's judges attacked their backlog nonstop-with no breaks for eating or sleeping-and closed 100 cases every hour, it would take more than 35 years to catch up.