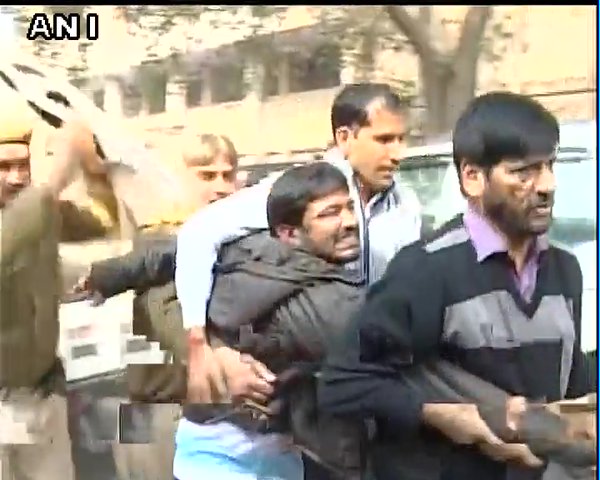 In a bail petition to be argued today by former attorney general Soli Sorabjee, JNU student leader Kanhaiya Kumar who was arrested for sedition, moved the Supreme Court directly on Thursday, saying that "fear for the safety of life and limb" at the Delhi sessions court led him to take this step, reports The Indian Express.
Justices J Chelameswar and Abhay M Sapre agreed to hear the bail plea on Friday. "There is an extraordinary situation prevailing over there, so we are going to hear it," the bench said.
Kanhaiya said in his petition that the breakdown of law and order at the Patiala House Courts despite the orders of the Supreme Court made it impossible for him to approach the sessions court for bail.
The petition said: "Present circumstances are exceptional and calls for exceptional remedy. The situation prevailing in Patiala House Courts is an affront to citizen's fundamental and human right to access of justice."
In his petition, Kanhaiya said that he is just a student, not a hardened criminal, and that since reports suggest that no evidence has been found against him by the Delhi Police, he should be released on bail.
Meanwhile, senior advocates Kapil Sibal, Rajeev Dhawan, Dushyant Dave, Harin Raval and ADN Rao submitted a report in a sealed cover with recordings of the violence at the sessions court.