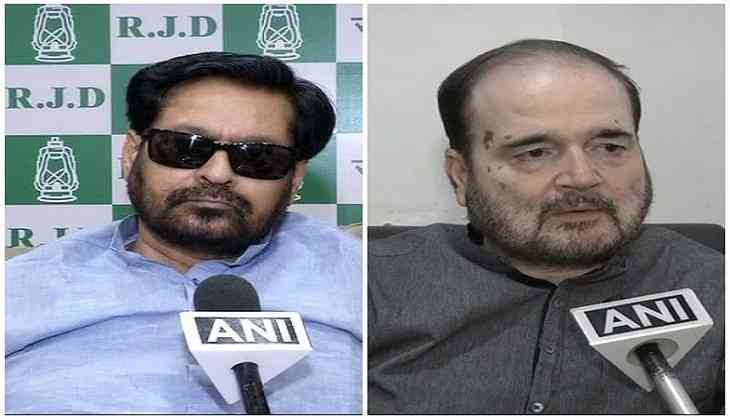 Nine people, including a minor, have been arrested in Bihar's Supaul, where over 30 schoolgirls were thrashed for allegedly resisting sexual advances of some boys, police said on Monday.
Triveniganj district's Assistant Superintendent of Police informed that the probe is on, ensuring that an innocent person is not caught in the case. But the state's opposition party, Rashtriya Janata Dal (RJD), has questioned the Nitish Kumar-led government for going slow on the probe.
RJD leader Jai Prakash Narayan Yadav said the state government has gone into a deep sleep like Kumbhkarna's slumber. "Supaul incident has once again brought shame to the pure land of Bihar. Having witnessed repeated cases of crimes against women in Bihar, including molestation, rape, sexual harassment and murders, I think the government has gone into a deep sleep like Kumbhkarna's," Yadav told ANI.
Meanwhile, the ruling party of Bihar, Janata Dal United (JDU), said that culprits will be not be spared. "Supaul incident is very shameful. The government has taken it very seriously. The administration has registered an FIR on this. Arrests have been made. Those who haven't been arrested till now will be arrested soon.
As per law, culprits will be punished," JDU leader Dr Sunil Kumar told ANI. According to a victim, a group of boys often wrote obscene words on the walls of a playground in the vicinity.
Upon confrontation, the boys allegedly thrashed the girls. The victim also said a few women were among those thrashing the victims. An FIR of the incident was lodged on Sunday and probe was initiated.
(ANI)