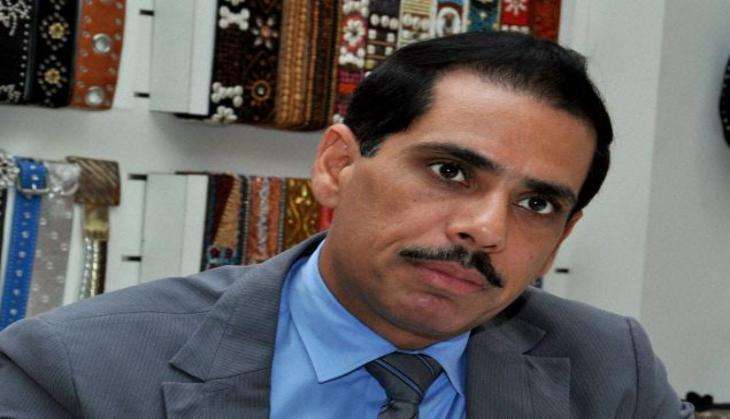 Congress chief Sonia Gandhi's son-in-law Robert Vadra on Sunday attacked the Bharatiya Janata Party (BJP) over the recent Khai icon row, where Prime Minister Narendra Modi replaced Mahatama Gandhi in the iconic picture of spinning the charkha, saying that the nation would not tolerate such disrespect to the Father of the Nation.
Taking to Facebook, Vadra said in a post that Mahatma Gandhi, and his title is above every political party and deserves to be protected.
"Father of the Nation". That is the utmost respect given to a person, who fought all obstacles and sacrificed his life, to bring freedom and independence, to a country. I am truly shocked and deeply saddened to see the current Govt leaders have resorted to cheap and dirty politics," he said.
Also Read: Haryana minister Anil Vij makes 'insulting' remarks against Gandhi
Asserting that dragging Mahatma Gandhi into senseless controversies is unacceptable and trying to grab his place as "face of Khaadi" is extremely demeaning, Vadra added that the recent development has hurt sentiments of millions of Bapu's followers and admirers.
"I want to tell the BJP mantri, Anil Vij that "the kind of statements you have made about the father of nation, are stupendously idiotic." He said, "money started devaluing the day Mahatma Gandhi's face was stuck to notes"!! Such disrespect to Bapu will not be tolerated by Indians," the post read.
Earlier, taking a jibe at Haryana Minister Anil Vij for his controversial statement that Prime Minister Narendra Modi was a much bigger brand that Mahatma Gandhi, Congress Vice President Rahul Gandhi said that dictators Hitler and Mussolini were also very "powerful brands."
Posting the link of an ANI video on his Twitter account where Vij made the remark, Rahul wrote saying "Hitler and Mussolini were also very powerful brands".
In a major development, Mahatma Gandhi's picture weaving khadi on a simple charkha, wearing his trademark cloth has been replaced by Prime Minister Modi's picture in the same classic pose as that of the former in the KVIC diary and calendar.
--ANI