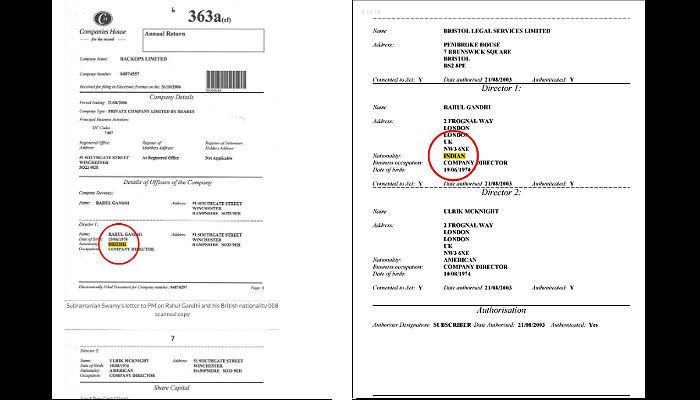 On Monday, Subramanian Swamy once again targeted Rahul Gandhi by presenting documents which state him as a UK resident for which the Congress has reverted back by presenting a list of documents of Rahul's BACKOPS company, squashing all the claims made by Swamy.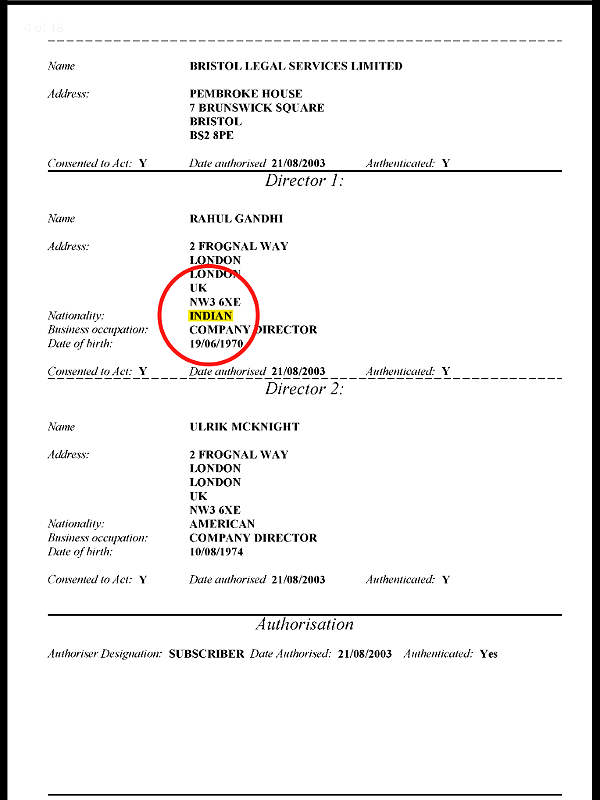 Documents produced by congress clearly state that Rahul Gandhi is a citizen of India and has never held any other citizenship apart from India. These documents are just contrary to the claims made by Swamy that state Rahul as a British citizen.
It has created a dilemma of trust as both the representatives are backing their arguments with their own evidences.
Also read: Why does Subramanian Swamy want Rahul Gandhi to be stripped of his citizenship?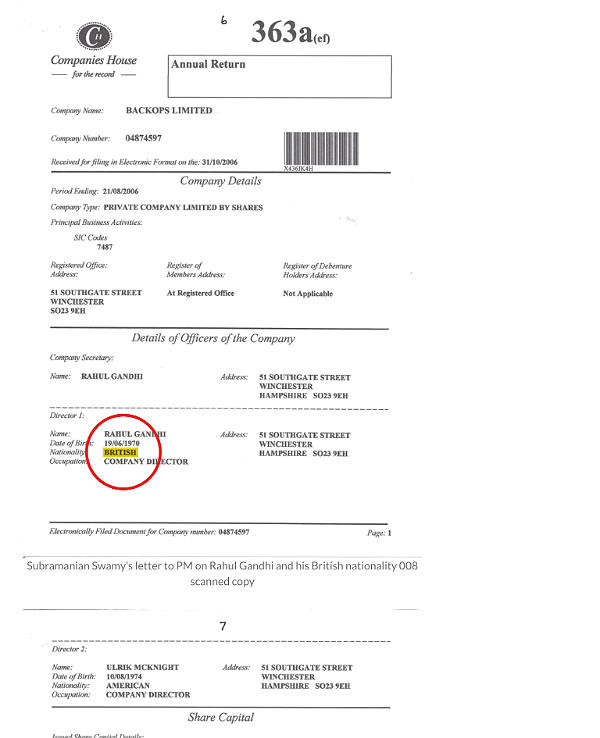 Here's what we know about the organisation:
BACKOPS is a Mumbai-based company, which was established in Delhi on 28 March 2002. With an authorised share capital of Rs 25 lakh, Rahul Gandhi is the largest shareholder in the company.
The main work of the company is to provide engineering and detail and structural planning services for large overseas countries. Apart from Rahul Gandhi, Muttu, Anil Thakur and Ranvir Sinha also hold 250, 150 and 100 shares respectively.
Reaction
Immediately after Swamy made these allegations, Indians starting tweeting their opinions, making #BritishBuddu trend on top of social media.
Check out some the tweets below:
What is this #BritishBuddhu Are we expecting some good news like shifting/deportation? https://t.co/qpN8gZOe5o

- Narendra Yadav (@drnvikramaditya) November 16, 2015
If @Swamy39 has presented evidence that shehzada is indeed a british citizen, why must be remain an MP in Indian Parliament? #BritishBuddhu

- Vande Mataram (@UnSubtleDesi) November 16, 2015
Pity bootlickers and Presstitutes, their leader has declared himself as a foreigner.#BritishBuddhu

- HinduNationalist (@BeingVenki) November 16, 2015
Entire Parliament session was wasted by Congress on basis false Sushma-Lalit link, will BJP attack Cong with equal force on #BritishBuddhu?

- Raju Das | ৰাজু দাস (@rajudasonline) November 16, 2015
JC : Modi ji, plz take him backNM: No no no no. Usme compro nahi chalega. Now he's all yours #BritishBuddhu pic.twitter.com/LZkehwtQbO

- Tushar A Gandhi (@tushargaando) November 16, 2015
===============
He is really a Buddhu! #BritishBuddhu. He had an option of "protecting from public" his address/name and other details when filing Backops.

- Suresh En (@surnell) November 16, 2015
#BritishBuddhu was an Indian b4 his 1st election,later, he became a British citizen but continued as an Indian MP!? Is this what Cong meant?

- vikas puttur (@VikasPutturu) November 16, 2015