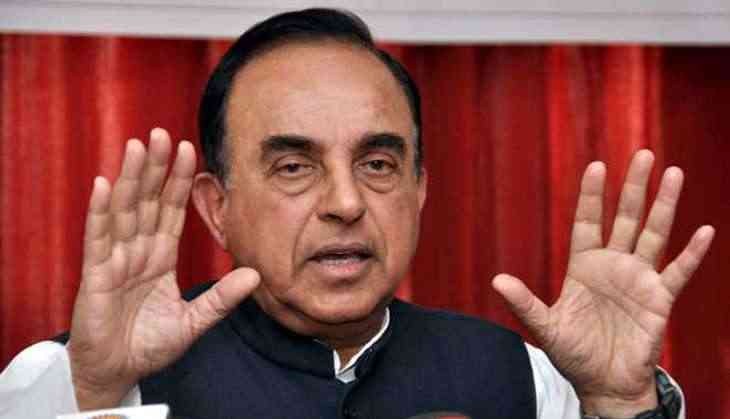 Bharatiya Janata Party (BJP) leader Subramanian Swamy on 30 March described triple talaq as 'immoral', as it while stating that the controversial practice only proved that there is inequality between men and women which is unacceptable in Indian society.
Swamy told ANI that there is a "wrong impression" that freedom of religion is absolute. Elaborating he said that under Article 25 of the Constitution, freedom of religion is subject to reasonable restrictions with regard to morality, public order and health.
"Can women be treated like this ? That any man can say triple times talaq and it will be allowed. It is totally an immoral thing. It only means that men and women are not equal, which we cannot accept," he added.
The Supreme Court will on Thursday hear various petition on the constitutional legitimacy of triple talaq and polygamy in the Muslim community.
The apex court had earlier made it clear that it is not debating the important issue of uniform civil code (UCC). However, the petitioners had told the apex court that the matter is a serious and sensitive issue and the court should hear it.
Several women have filed a petition before the Supreme Court seeking the quashing of the triple talaq practice.
However, the All India Muslim Personal Law Board has defended the practice, saying it is better to divorce a woman than kill her. The rights bestowed by religion can't be questioned in a court of law, it said.
The Muslim body has claimed that any order against triple talaq would be an infringement on their right to follow and profess any
The Supreme Court has been hearing a number of petitions against the banning of triple talaq.
-ANI