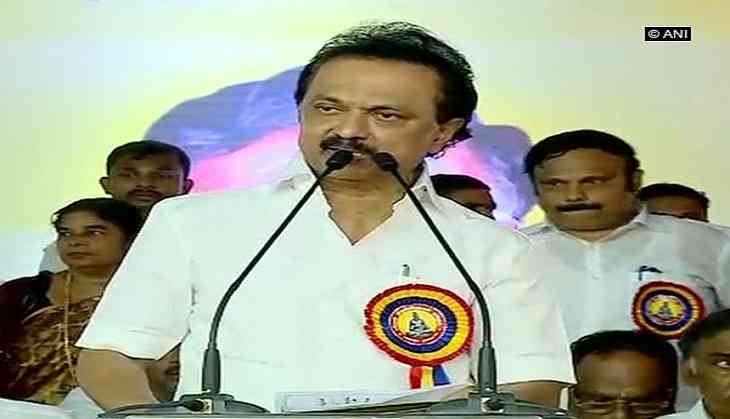 Urging Vice-President M. Venkaiah Naidu to maintain the dignity of his office and be non-partisan on political matters, Dravida Munnetra Kazhagam(DMK) working president MK Stalin said on Tuesday that the former should not have made a statement in the support of the ruling AIADMK-led government in Tamil Nadu.
Stalin welcomed Naidu's love for the people of Tamil Nadu but said that his political stand on state politics goes against the non-political nature of his constitutional post. He said Naidu should be non-partisan and above politics.
Stalin said, "Naidu can say in it private, but not during a public function since he is the vice-president."
Naidu had made his comments at the Tamil Nadu Raj Bhavan at the launch of "My Eventful Days", a book written by former state governor Vidyasagar Rao.
The Vice-president had spoken in defence of Rao, referring to the pressure he faced from the opposition while conducting a floor test for a trust vote after 18 AIADMK MLAs shifted allegiance to the TTV Dinakaran faction.
Stalin said, "The AIADMK government has lost its majority and the case against disqualification of 18 MLAs is pending in the Madras High Court. Then, how can the vice-president state that the governor could not interfere in the affairs of the government?"
-ANI