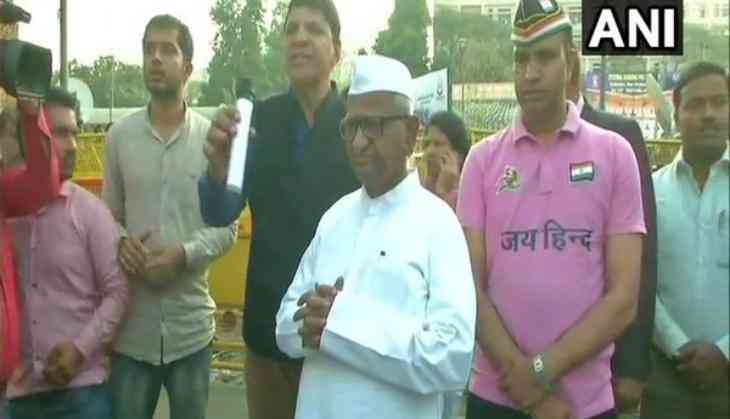 SSC exam paper leak: Anna Hazare meets protestors
Anti-corruption crusader Anna Hazare on Sunday met the Staff Selection Commission (SSC) aspirants who are protesting against the alleged paper leak of the combined graduate level exam.
The protesters have been demanding a Central Bureau of Investigation (CBI)-led investigation into the matter.
Hazare urged the protestors to walk on the path of non-violence and demanded government to take action in this regard.
"While opposing injustice and harassment, it is extremely important to walk on the path of non-violence. This strengthens the democracy," he told the protestors.
"We will wait for the government to take a decision and then see what we need to do. I urge all of you to not get violent in the meantime," he added.
Since February 27, students have taken to the streets of Delhi, protesting in thousands against what they term as "mass cheating".
On February 24, the SSC released a notice saying that the exam held on February 21 was delayed due to "technical reasons" and will be re-conducted on March 9.
-ANI