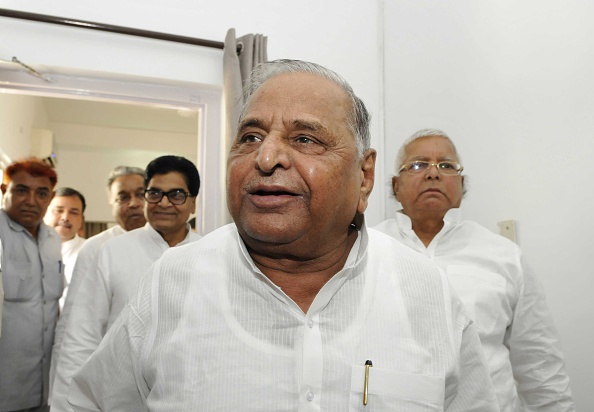 With most of the Monsoon session washed out in Congress stalling Parliament over the Lalit Modi row and Vyapam scam, Samajwadi Party today plans to move an adjournment motion on caste-based census.
This comes a day after party supremo Mulayam Singh Yadav said that Congress' disruption tactics was hurting other issues. Speaking to the media on 10 August, he had very categorically stated that his party would no longer support Congress' boycott of parliamentary proceedings.
Nitish Kumar's JD(U) and Lalu Prasad Yadav's RJ(D) too will support the motion. Kumar and Yadav have been vehemently demanding the release of caste census data which the government has decided to withhold.
However, Congress on its part has wants an adjournment motion on the IPL issue, while the Government has scheduled the passage of GST bill in Rajya Sabha for today.