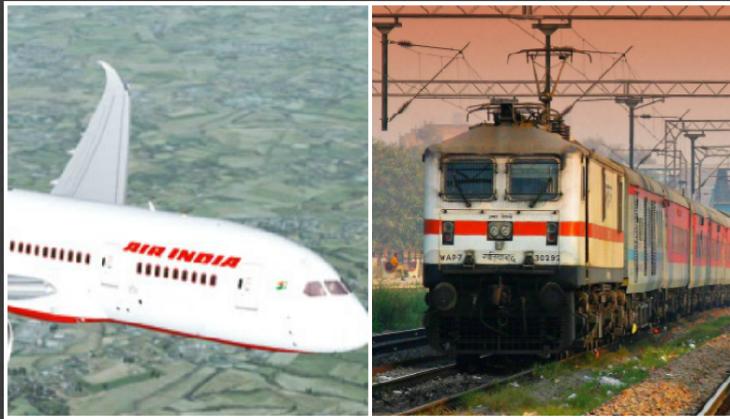 In some relief to the wait-listed passengers of Rajdhani trains, the IRCTC and Air India have proposed a plan to allow train passengers to upgrade to an Air India flight to their destination.
Under the proposed arrangement, people who have unconfirmed tickets across classes on Rajdhani trains would have the choice of boarding an Air India flight, provided the airline has services in the particular train route chosen by the passenger.
According to the plan, travellers with unconfirmed tickets of AC First Class of Rajdhani trains won't be required to pay any additional charge if they opt to take this option, while passengers with Second and Third AC classes would have to pay an additional amount of up to Rs 2,000 per ticket.
Air India Chairman and Managing Director, Ashwani Lohani, said that details are being worked out and the arrangement is expected to be in place "within a week".
"The details are being worked out and we hope to have this in place within a week," said Lohani - who is an Indian Railways Service (IRS) officer.
Air India tickets would be offered to such passengers through IRCTC. The latest move is expected to help Air India fill up more seats on its planes amid the carrier's efforts to turnaround its fortunes.
-with PTI inputs