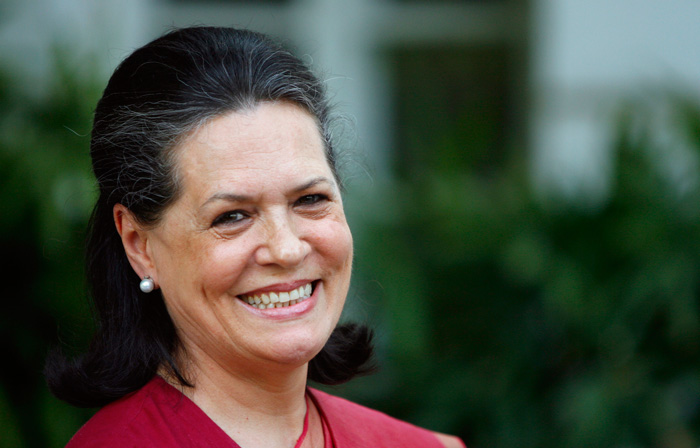 Protesting the 'unsatisfactory response' from Environment Minister Prakash Javadekar to BJP MP Varun Gandhi's, the latter's aunt Sonia Gandhi, president of the Opposition Congress, during a question hour in Lok Sabha said while shaking her head, "Jawab do."
This occurred as Javadekar finished replying, according to The Indian Express.
Varun Gandhi, who represents Sultanpur constituency of Uttar Pradesh had asked Javadekar if India was "employing any scientific technique for wetland conservation" citing examples of Australia, New Zealand and South Africa as "world leaders in wetland renewal techniques".
He later seem to have realised that it was politically inappropriate for him, as a member of the ruling party to protest after he didn't get a clear reply to his query from the minister.
Javadekar had informed the House that 115 sites had been identified as wetlands under the Wetlands Conservation Programme and said that the Centre had released Rs 146.94 crore to the state and other organisations for the conservation of wetlands.