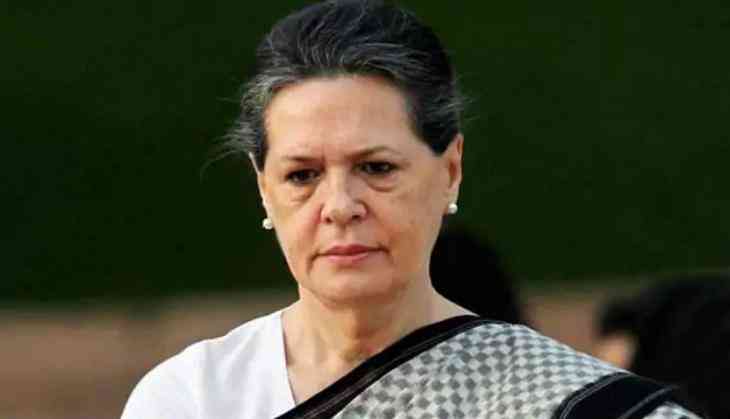 A meeting of the Congress Working Committee (CWC), the party's highest decision making body, presided over by Sonia Gandhi began on Tuesday to talk about the India-China tension, Covid-19, and rising fuel price.
Party leaders, inclusive of Dr Manmohan Singh, Rahul Gandhi and P Chidambaram and others, are taking part in the virtual meeting.
Congress' spokesperson, Randeep Singh Surjewala, issued a tweet saying that CWC paid tribute to the memory of Colonel Santosh Babu and other soldiers, who were martyred during the Galwan face-off on 15th June. All the members of CWC observe two minutes silence in their memory.
The Congress spokesperson also went on to tweet comments made by Sonia Gandhi.
"India has been hit by a terrible economic crisis, a pandemic of huge proportions and, now, by a full-blown crisis on the borders with China. Much of each crisis is attributable to the mismanagement of the BJP-led NDA Govt and the wrong policies pursued by it," he quoted the Congress president as saying.
"The need of the hour is a massive fiscal stimulus, putting money directly in the hands of the poor, protecting and nurturing the MSMEs and stimulating demand. Instead, Govt announced a hollow financial package that had a fiscal component of less than 1 per cent of GDP," he said.
The Congress Working Committee (CWC) had last gathered on 23rd April.
It had alleged that the ruling BJP is trying to stir up communal divisions even as the entire nation battles" the coronavirus.
Sonia Gandhi had also blamed the BJP of spreading the virus of communal bias and bitterness in the nation. The comment were in reference to the communal perspective given to Palghar lynching incident.
The CWC had further talked about the migrant workers issue, farmers, the revival of Micro, Small and Medium Scale Enterprises (MSMEs), empowering of states to devise solutions tailored to their unique situations and challenges and adequate financial package for them to fight the coronavirus.
Also Read: Raising questions over Congress-China relationship, JP Nadda says Rahul Gandhi dividing nation and demoralising armed forces