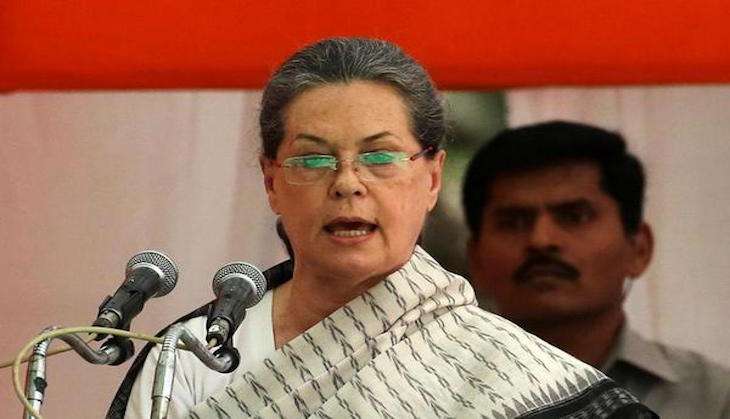 Congress president Sonia Gandhi, on 16 November, asked the Congress' Lok Sabha MPs to fight for the rights of people facing problems due to the Government's demonetisation move.
Gandhi today chaired a meeting at 10, Janpath in Delhi to discuss the strategy to be adopted during the winter session of Parliament.
The Congress will take up the issue of demonetisation during the parliament session to corner the government. It will also oppose the Goods and Services Tax ( GST) if four slabs of taxation up to 28%are introduced.
After skipping the Congress Working Committee meet on 7 November, for health reasons, Sonia Gandhi chaired 15 November's meeting attended by party vice president Rahul Gandhi and other senior Congress leaders.
Parties like the Congress and the CPI(M) have decided to raise the issue in Parliament first, instead of joining the march. As West Bengal Chief Minister Mamata Banerjee marched to Rashtrapati Bhavan against demonetisation, a group of politicians and parties decided to throw their weight behind her.
Congress leaders said the party wants to raise the issue in parliament first before escalating the matter to the level of the President. But, they are clear that in parliament, which convenes for the winter session today, the opposition will be united in its attack on the government on demonetisation.
The opposition parties have united against the government's move and an intense debate on the matter is expected to take place during the session.
--ANI