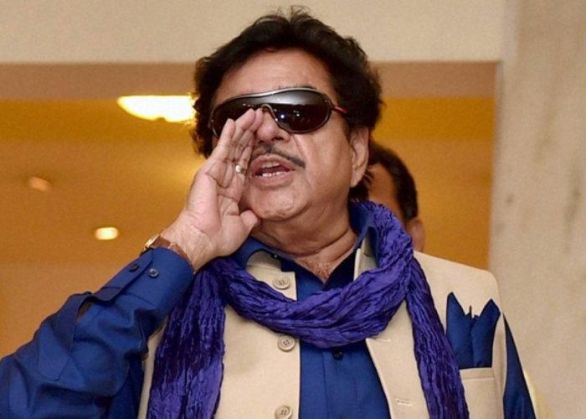 Senior BJP leader and Bollywood veteran Shatrughan Sinha has said that even though PM Narendra Modi did not mean his remark on Nitish Kumar's DNA, the comment was avoidable. During an interview with NDTV, he said, "PM Modi's remark was a slip."
'Friendship is not party-bound'
The actor-turned-politician defended his meetings with Bihar Chief Minister Nitish Kumar and Delhi Chief Minister Arvind Kejriwal, saying, "Courtesies and friendships are not bound by any party." Calling Kumar "a dear friend", Sinha said that the Bihar CM was "one of the best chief ministers".
Sinha says he can contest as an independent
Upon being asked if he was upset at not being included in the Modi Cabinet, Sinha said that he was "mature enough to understand that choosing the cabinet is the PM's prerogative", but his voters and well-wishers were upset that he wasn't made a minister.
However, he added that he does have the option of contesting as an independent candidate. He also said that some people in the BJP are scared of his popularity.
'PM is doing very well'
Praising PM Modi and his leadership, Sinha said that there are a lot of expectations from him and that the PM is "doing very well". "His intentions are also very good. He is dynamic, progressive and development-oriented," he explained.
'Nothing wrong with Paswan as candidate for Bihar polls'
Describing the upcoming Assembly polls in Bihar as a litmus test for the BJP and NDA, Sinha said he saw nothing wrong in his suggestion that the "able, capable, acceptable, respectable and secular" Ram Vilas Paswan should be the consensus CM candidate of Bihar from the BJP-led coalition. Paswan, an LJP leader, is currently a Union minister.
It is not the first time that Sinha has backed Paswan to lead the coalition in Bihar.