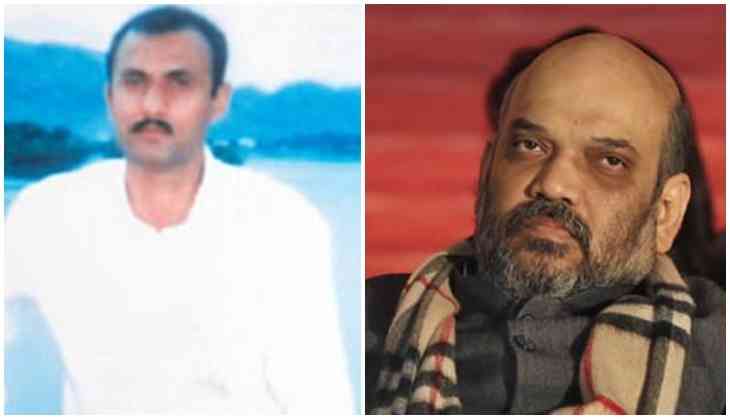 Amit Shah and Sohrabuddin
The recent development in the Sohrabuddin encounter case might startle the BJP, as the former CBI officer has alleged that the encounter has benefited BJP president Amit Shah.
In 2005, Sohrabuddin Sheikh was allegedly encountered in a fake incident with a "dual motive of political and monetary gains," said Amitabh Thakur, chief investigating officer in the case told the special court on Monday.
Investigating Officer Amitabh Thakur told the court that he couldn't find any concrete evidence to show that who were involved or benefitedas the political beneficairies in the Sohrabuddin case.
"It is correct to say that as per the charge sheet filed in the case, there was a dual motive in the alleged encounter of Sohrabudin Sheikh. One was political and another was monetary," said Thakur to the special court judge S J Sharma.
The investigatingofficer later on added that, "I have not found any material evidence to show the persons who were political beneficiaries."
Geeta Johri, in her report filed in 2006, had said that, "The collusion of [the] State government in the form of Shri Amit Shah, MOS for Home makes a complete mockery of the rule of law and is perhaps an example of the involvement of the State government in a major crime."
The case led Amit Shah to jail in 2011, but he was released on bail thereafter. The case took a complete u-turn post 2014, as many of the eye witness went hostile and the case went hollow without any concrete evidence per say.
Also read: Chhattisgarh Assembly Elections 2018: Voting begins as BJP battles anti-incumbency; Jogi-Mayawati