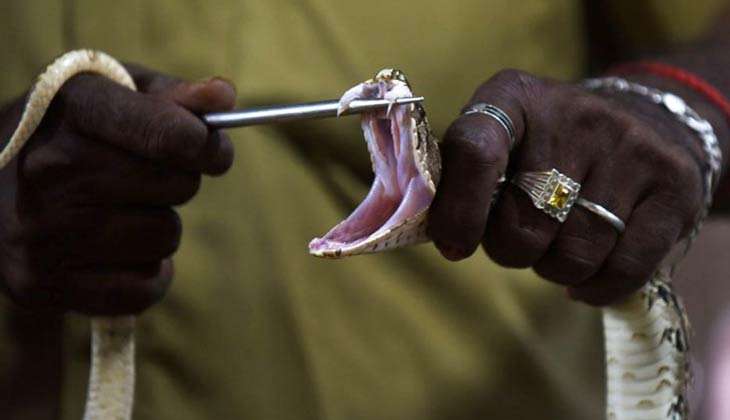 An ancient tribe of snake charmers in Uttar Pradesh's Jogi Dera area, is these days struggling to earn a livelihood, thanks to increased urbanisation and punitive regulations imposed by the animal rights groups and institutions.
Popularly known as 'Saperas', these snake charmers have been struggling to keep their tradition alive of catching venomous snakes and making them dance to their tune. Regulations and fewer performance opportunities are making it difficult for them to earn a living, as the Indian government formally banned snake charming in 1991.
Jogi Dera is home to about 1,000 snake charmers and the lack of business and access to snakes is making some reconsider other options. Earning only 200 rupees on an average per day of snake charming is no longer an attractive career option.
Buti Nath, a 65-year-old charmer, said "Ever since the days of our forefathers we have been into this profession. It is even older than our fore-fathers. More than seven generations of our families have been doing this and so are we. It is our bad luck that our children do not have any jobs, any profession or anything to look after them. We are called upon whenever there are dangerous animals coming into your houses or in your fields - we go and catch them with courage."
He claims, "Officials have put out orders to catch and lock up all charmers.
Animal rights activists, however, suggest snake charmers inflict severe cruelty on these reptiles, whose numbers are fast dwindling due to deforestation and urbanisation.
-ANI