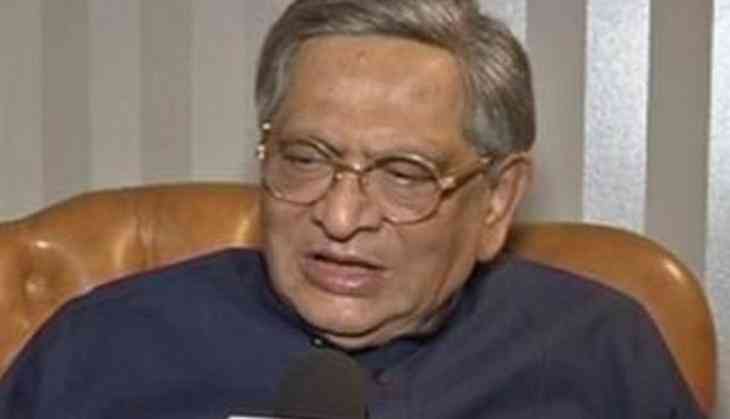 Former external affairs minister S.M. Krishna, who was supposed to meet the Bharatiya Janata Party (BJP) leadership here this week in order to formally join the party, today headed back to Bengaluru as his sister has passed away.
The meeting now stands postponed until further notice.
A day before, the former Congress leader alleged that the grand old party does not want interference in its "hereditary" leadership.
"The Congress needs no interference. There is hereditary leadership present. I will go to Delhi and see what happens. The people will have the final say in this matter," Krishna had said.
Krishna resigned from the Congress earlier in January this year. Ever since then, speculations had been rife that he would join the saffron party. But, he was reportedly told to wait, in the wake of Assembly elections in five states of the country.
The 84-year-old first became a Member of Parliament (MP) from Mandya in 1968.
Krishna led the Congress to victory in Karnataka in 1999 and served as the chief minister till 2004. He also served as the governor of Maharashtra from 2004-2008.
--ANI