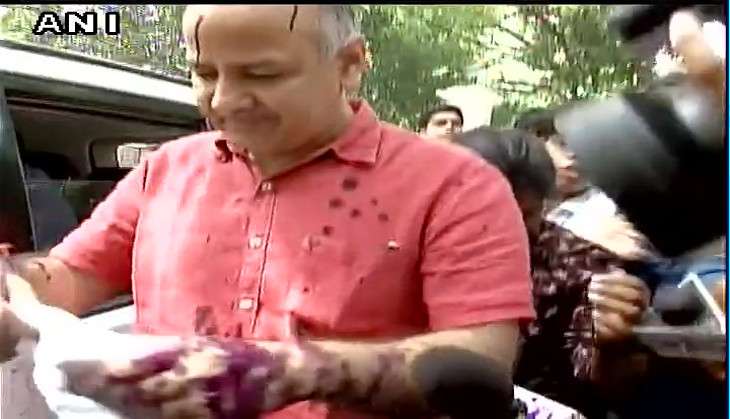 After being subjected to an ink-attack on 19 September outside Lieutenant Governor Najeeb Jung's official residence, Deputy Chief Minister Manish Sisodia called out the Congress and Bharatiya Janata Party (BJP), claiming that it was an act of "cheap politics".
Sisodia was talking to reporters for the first time after returning from a much-talked about trip to Finland, when a person named Brijesh Shukla threw ink on him.
Sisodia, who is facing criticism for his tour at a time Delhi is struggling with a spurt in dengue and chikungunya cases, was responding to questions on his meeting with the Lieutenant Governor when the incident took place.
"The AAP is working for people's health and education and on the other hand, there is the Congress or the BJP who are working on throwing ink. They are not bothered about the people of Delhi. They want to stop the work on health and education. This is the cheap politics of Congress and the BJP," Sisodia told the media.
"I challenge the BJP. They have MCD. They should go and clean that. They are not doing anything in the municipal and education sectors. The Congress has destroyed the education system. They are trying to divert by throwing ink," he added.
Meanwhile, Shukla justified his act and said that he had come to the Lieutenant Governor to complain against Sisodia.
"The people of Delhi are disturbed. They (AAP leaders) go abroad with our money and click photos on the sea beaches," he added.
--ANI