Namit Hans
| Updated on: 13 February 2017, 3:21 IST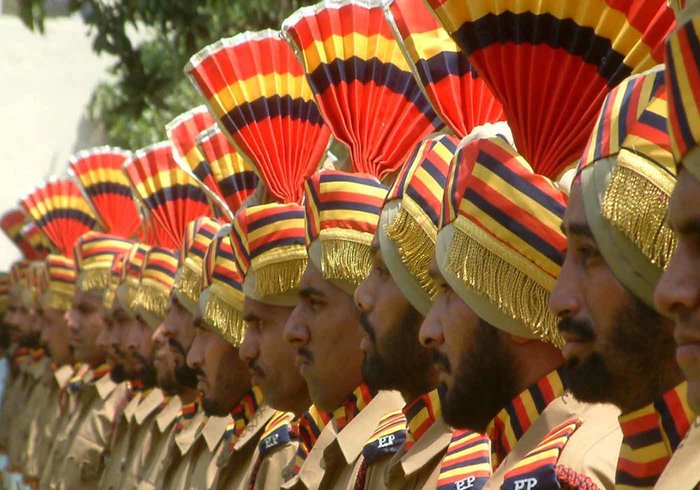 Deputy Superintendent of Police and dozen other policemen were hurt when the protestors carrying out a procession in Amritsar hurled stones at them. The protestors are demanding release of Sikh militants who have served their jail terms.
The protests intensified after further deterioration of the health of 80-year old Sikh activist Surat Singh Khalsa who is on an indefinite fast since January in support of the demand.
What is the issue?
Sangharsh committee and the police have been trying to find a common ground and to end the fast of Khalsa but no positive conclusion has come out of it.
The committee has submitted a list of 82 prisoners who have been sentenced to life, demanding their premature release.
Government was forced to fast track the shifting of Devinderpal Singh Bhullar, Gurdeep Singh Khera and other prisoners from other states to Punjab under mounting pressure because of Khalsa's fast.
According to the government, out of the 82 prisoners, only 26 convicts are in the Punjab Jails. Of the rest, 25 are lodged in prisons of other states, five are already acquitted, 15 are under trial and five others are out on bail. Identities of six prisoners are yet not established due to lack of proper details.
What lead to the clashes?
Khalsa supporters had planned marches from Faridkot to Hassanpur, Ludhiana to Hassanpur and from Anjala to Amritsar. 80 year old Khalsa's health worsened on 19 July and his supporters did not allow the police to take him to the hospital. He is currently fasting at his home in Hassanpur.
Clashes started when the police tried to stop the protestors from taking out a march from Anjala. Earlier, on 19 July, Gurumukh Singh Sandhu, Vice President of All India Sikh Students' Federation and thers were taken into preventive custody by the police.
The police retorted to mass crack down on the protestors fearing huge gathering of crowd in and around Khalsa's village. The police found petrol bombs, tyres and bricks at his house.
DSP of police Tilak Raj and several others were injured when the protestors hurled stones at them.
Government orders CRPF deployment
The ruling Shiromani Akali Dal-Bhartiya Janta Party has ordered deployment of Central Reserve Police Force personnel at Hassanpur to control any violent clashes which might occur in future.
CRPF has already blocked all the roads going towards Hassanpur village to prevent more people from reaching there.