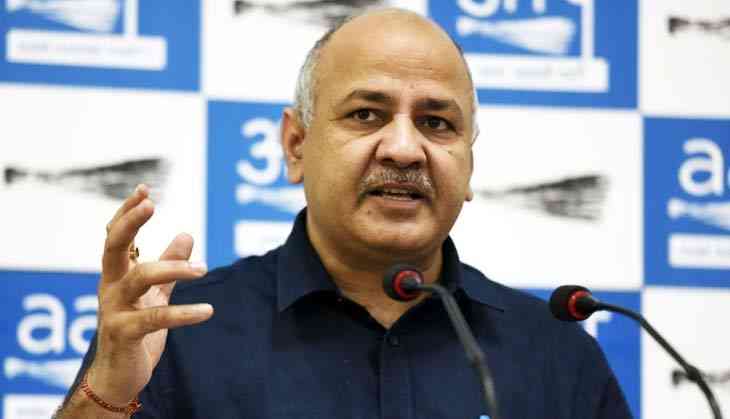 The scuffle between the Aam Aadmi Party supporters and the Delhi BJP chief Manoj Tiwari turned ugly when the latter resorted to violence and now the reactions of AAP's functionaries are coming in.
The Delhi's deputy Chief Minister Manish Sisodia has reacted to the incident and has called the Delhi BJP chief and member of Parliament Manoj Tiwari, a "Khisiayi billi khamba noche."
Sisodia tweeted, "At the inauguration of the Signature bridge, some Khisiayi billi khamba noch rahi hai," adding a couplet which said that "When I am sure that God is with me, then it doesn't matter who is against me."
Delhi CM Arvind Kejriwal has expressed his concern over the incident and has said that the BJP is solely responsible for the scuffle and that police became a mute spectator. He added that the event of Signature Bridge's inauguration was organized by the Delhi government. "Unprecedented. Chaos by BJP at Signature Bridge inauguration site. Its a Del govt prog. Police mute spectator. Can LG, being head of Del police, ensure peace and order at Signature bridge inauguration site?"
Further, the BJP MP Manoj Tiwari following the ruckus at the inauguration of Delhi's Signature Bridge, said, "Police ke jin logon ne mujhse dhakka-mukki ki hai unki shinakht ho gayi hai. Mein in sabko pehchaan chuka hun aur 4 din mein inko bataunga ki police kya hoti hai."
AAP leader Dilip Pandey said, "Thousands of people have come here to celebrate without an invitation card, but the MP (Manoj Tiwari) considers himself VIP. He is doing hooliganism. BJP people thrashed AAP volunteers & local people. They are admitted to hospital."
Also read: Signature bridge inauguration: Watch BJP Delhi chief Manoj Tiwari enter into a scuffle with AAP supporters at
सिग्नेचर ब्रिज के उद्घाटन से मायूस कुछ खिसियानी बिल्लियां खम्बा नोंच रही हैं। इन्होंने सुपारी उठा रखी थी कि केजरीवाल सरकार के इस कार्यकाल में सिग्नेचर ब्रिज को पूरा नहीं होने देंगे।

"जब मुझे यकींन है की खुदा मेरे साथ है,
तो इस बात से कोई फरक नहीं पड़ता की कौन मेरे खिलाफ है" pic.twitter.com/cWSwkIbZ6A

— Manish Sisodia (@msisodia) November 4, 2018
Unprecedented. Chaos by BJP at Signature Bridge inauguration site. Its a Del govt prog. Police mute spectator. Can LG, being head of Del police, ensure peace and order at Signature bridge inauguration site?

— Arvind Kejriwal (@ArvindKejriwal) November 4, 2018
#WATCH Following ruckus at inauguration of Delhi's Signature Bridge, BJP MP from North East Delhi Manoj Tiwari says "Police ke jin logon ne mujhse dhakka-mukki ki hai unki shinakht ho gayi hai. Mein in sabko pehchaan chuka hun aur 4 din mein inko bataunga ki police kya hoti hai." pic.twitter.com/Pstba0IreY

— ANI (@ANI) November 4, 2018