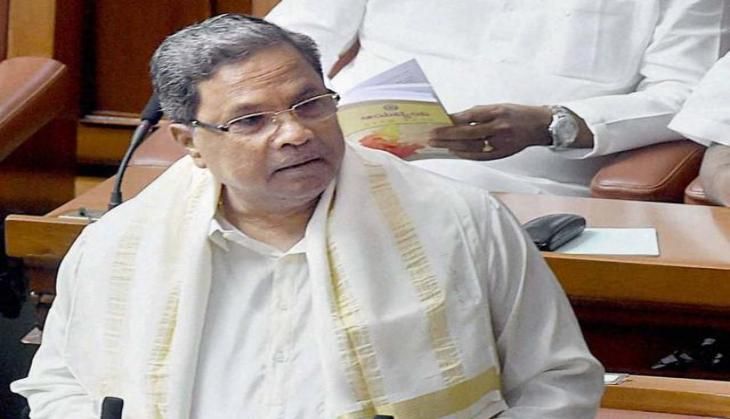 Karnataka Chief Minister K Siddaramaiah on Thursday denied the allegations made by state BJP chief BS Yeddyurappa of favouring his son in a government hospital contract. He claimed that everything is legal and transparent as his son is a pathologist.
"Everything is legal and transparent. He is a doctor, he is a pathologist," he told ANI in Bengaluru.
Karnataka BJP chief B.S. Yeddyurappa, however, accused Siddaramaiah of misusing his power.
"It is a big offence, legal action will be initiated," the former chief minister told the media here.
Siddaramaiah is being targetted after his younger son Dr. Yathindra was permitted to set up lab and diagnostic facilities at government-run hospitals in an alleged violation of the code of conduct for ministers.
One of the provisions of the code of conduct for ministers states that, "After taking office, and so long as he remains in office, the minister shall: ensure that the members of his family do not start, or participate in, business concerns, engaged in supplying goods or services to that government (excepting in the usual course of trade or business and at standard or market rates) or dependent primarily on grant of licenses, permits, quotas, leases, etc., from that government."
Meanwhile, the Congress party came to Siddaramaiah's defence and said that attempts must not be made to defame the state government.
Leader of Congress in the Lok Sabha, Mallikarjun Kharge, said the Chief Minister has explained his position on the issue.
"His son has also told that if it is illegal (then) I don't want to participate, I will withdraw from the company. He clearly told this. It means there is no hanky panky. Even if some people have doubt, he himself has said that I am ready to withdraw myself from that," Kharge said.
"So, such things should not be made unnecessarily just to defame the government and the Congress party," he added.
-With inputs from ANI