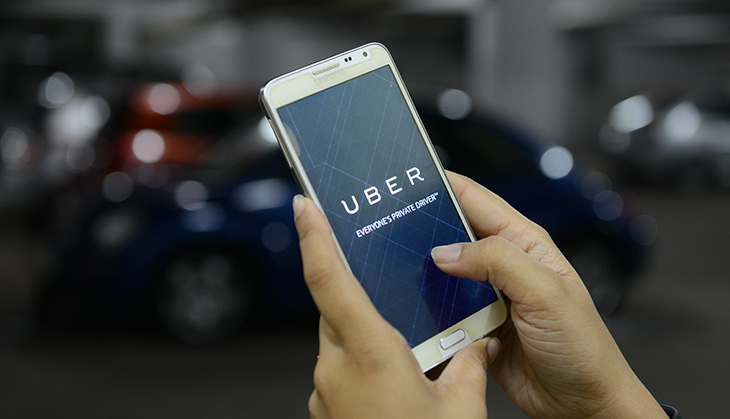 In two separate incidents on 4 July, Uber rides turned out to be nightmares for female passengers using the cab service during late hours. While a woman passenger in Kolkata was threatened by the driver to shut up else he would kidnap and rape her, a female Catch News employee in Delhi was yelled at after she confronted the driver for going off route.
According to reports, the woman and a friend had booked a cab at around 10 pm, on Monday. After her friend got down near Aranya Bhavan, Kolkata, the driver started speeding and drove away from the main road towards deserted lanes.
When the passenger insisted that he get back to the main road, the driver threatened to rape her if she uttered another word.
The passenger alleged that the driver yelled, "Akdom chup! Toke kidnap kore rape kore debo (Shut up! I will kidnap and rape you)," as reported the Times of India.
However, before running away, the passenger taught the driver a painful lesson.
"I mustered all my strength and targeted his shin bone and the back of his knees. He seemed stunned by my fightback and I ran," Telegraph quoted the passenger who had taken karate training when she younger.
The accused, 28-year-old Santu Parmanik, has been arrested and charged with molestation and criminal intimidation after the woman filed a complaint with Uber and Bidhannagar North police station the next day.
"We have shared the driver and trip details with the police and will continue to support investigations as required. The driver has been blocked from using our platform. The background check conducted on the driver indicates no prior criminal record," Neeti Nayak, Uber Spokesperson, told Catch.
In the other incident, the Catch News employee told, "The cabs CNG fuel got over and the driver wanted to fill up the tank. Instead of driving towards the CNG pump, he took a detour. When I confronted him, he screamed back at me. I immediately called 100 and informed police."
Meanwhile, Uber support called up the driver to sort out the issue and "magically the cab had enough petrol to drop me back," she said.
Since then, the passenger has received several calls from police with each one asking for minute details of the incident.
Since the 2014 Uber rape case, many such incidents have come to light. Last year in June, an incident was reported where the female passenger alleged that the Uber driver tried to kiss her.
From mandatory police verification of the drivers to SOS or panic option in the cab apps, everything seems to have failed to put an end to such incidents.