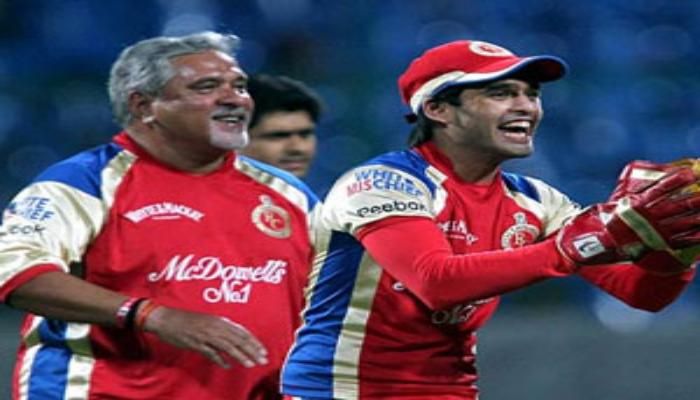 Liquor baron Vijay Mallya - who is facing charges of money laundering - has come out in defence of his son, Siddharth, saying he did not deserve to be targeted as he had absolutely no connection with his father's 'business. Vijay Mallya's 28-year-old son, who is an aspiring actor, has faced massive backlash on Twitter after Mallya left the country on 2 March, despite pressure from the banks. Mallya took to Twitter to defend his son. He posted:
'"My son Sid does not deserve all this hatred and abuse. He has had nothing to do with my business. Shower abuse on me if you must but not him. Slam me if you must but not a young man."
He also retweeted a tweet by his son which read: "People don't understand that I have nothing to do with it!".
Siddharth too, took to Twitter to respond to the allegations. "What joy do people get from abusing on social media? Do they feel powerful, do they feel big, do they feel strong?" Siddharth had tweeted earlier.
Many came out in support of the younger Mallya - including former England cricketer Kevin Pietersen and ace Bollywood director and choreography Farah Khan.
Meanwhile, agreeing to Vijay Mallya's request for more time, the Enforcement Directorate (ED) on Friday issued a fresh summons to the liquor baron, asking him to appear before it on 2 April in the money laundering case.
The ED had earlier issued summons to Mallya for "personal appearance" on 18 March - under the provisions of the Prevention of Money Laundering Act (PMLA). However, Mallya had asked that the date be rescheduled to April, claiming he would not be able to appear sooner.
Mallya, who is currently in the United Kingdom and is being sought out in India over charges of money laundering, claimed that the banks gave him loans after evaluating all aspects and asserted that he is not trying to evade the law enforcement agencies but is on a personal visit.
-- ANI