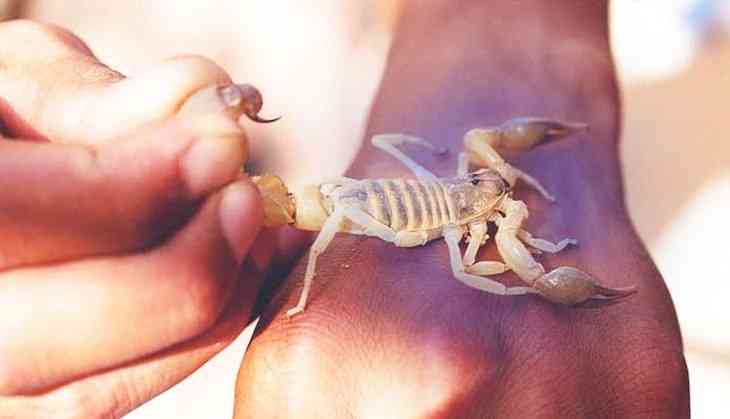 In a shocking incident, a class 4th boy died after getting stung by a scorpion in Uttar Pradesh's Jhansi.
As per the reports of TOI, the boy was allegedly ordered to sweep the school floors on Wednesday.
When he was bitten by the eight-legged carnivorous anthropoid, the pile of twigs was removed by the school authorities, a classmate said.
Instead of rushing the student to the nearest hospital, school principal first suggested giving the treatment from an exorcist to save the boy.
However, the condition of the boy named Arun, who lived in village Veera under Mauranipur area of Jhansi turned serious.
Soon, he was rushed to the community health center in the village where he lost his life during treatment.
Later, the school Principal admitted his negligence and was also suspended by the district primary education officer Harvansh Kumar. He also ordered the probe into the incident.
According to the sources, inquiry reports suggested that the Principal was not present in the hospital when the incident occurred. He instructed the teachers via messages.
The death of the student taught the lesson as the primary education officer instructed all the primary schools in the district to clean the school's classroom before the arrival of the students.
Also Read: Punjab girls write letter with blood to President Kovind, seek help in 'false cases' filed against them