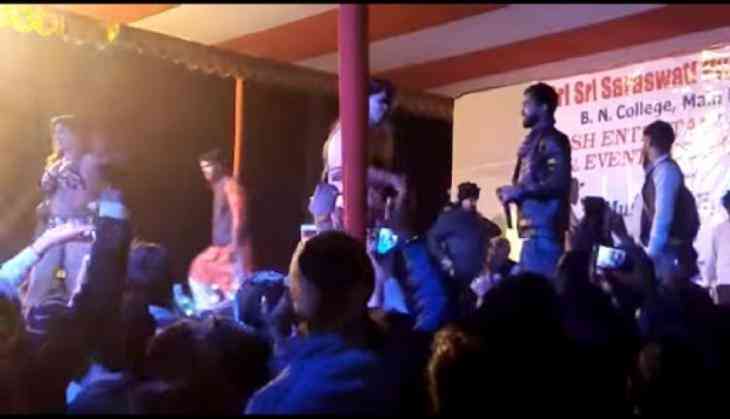 School or college life is undoubtedly one of the most indelible parts of a person's life. Every student learns many things during this time and it is quite obvious that you too must have had fun during your college and school life. Talking about the time when you leave your school and enter your college, it seems to be like a roller coaster ride that is full of mass bunks, lectures, ragging, sneaking out from the college and what not but there needs to be a line that needs to be drawn everywhere and it seems that the students of a Patna college have completely forgotten about the line. But a shocking incident has come from Patna's college where students took it some mischievous step that stunned everyone.
Talking about a shocking incident that has happened recently, Patna college students did something that will put you to shame. According to the reports by TOI, the incident occurred at the BN College in Patna on Monday when the students invited few women bar dancers during their Saraswati Puja function. The students of the college broke the decorum of the function by committing a shameful activity and the video has also gone viral over the internet and confounded every authority.
As per the reports of TOI, College Principal said in an interview that he was in the college during the Saraswati Puja celebration around 7:30. He further said to media, that students have taken the permission for a 'Devi Jagran'. But, he did not know about this shocking incident.
College administration has come into action after watching this viral video and have given 36 hours to give an explanation to the hostellers of College. An FIR has been lodged against the hostel puja committee. Including, students have also found guilty for cheated the administration in the name of the cultural programme. A five-member committee has been set-up to report the incident within three days.
See the video here:
Also read: Have you ever witnessed this 'mahila coolie' on Railway Station?