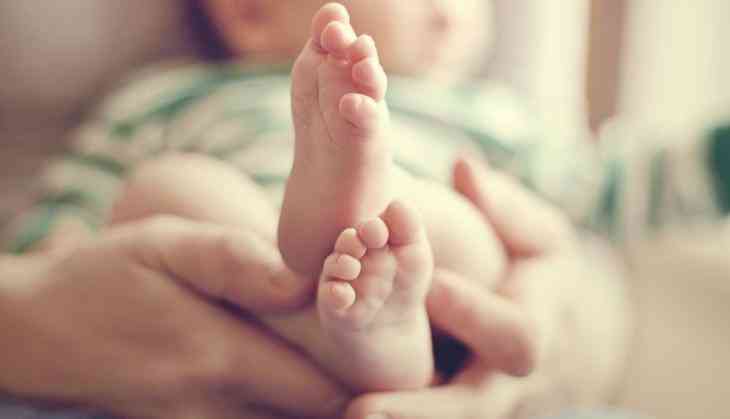 In a spine-chilling incident, a newborn baby was found by a sweeper cleaning the Howrah Express at the railway yards in Amritsar on Saturday. The newborn baby boy was reportedly flushed down the toilet of the train and has a miraculous escape.
As per reports in HT, the baby was fully naked, was choked and strangulated with a dupatta (stole) when he has pulled out om the toilet by the sweepers at the washing platform.
"Around 2:30 pm, I got a call from one of our sweepers, who told me that he had found a dead body of a child from the train and. immediately rushed towards the train," Sabhi, who oversees the washing work of trains, said.
The sweeper said, when he entered the train he found baby flushed down in an AC compartment D-3 toilet. "A part of a dupatta, which was lying out of the toilet. When we pulled out the dupatta, the baby, around whose neck it was tied, came out. We were astonished at seeing that the baby was alive."
Dr Sandeep at the civil hospital said, "When the baby was admitted his body was shivering due to cold. We, immediately, placed him in a heater to warm him. Four doctors, specialized in children, have been working to cure the baby, who is now out of danger. It seems the baby is of one day old."
A case under Indian Penal Code's section 317 against unidentified persons. Police have also been examining the CCTVs at different railway stations.
Also read: Hyderabad private company employee commits suicide for this shocking reason! 'Only PM Modi can save country,' writes a note