Everyone likes shopping and lots of shopping and when there is a bumper sale offer on clothing who will miss the offer! Similarly in a shopping mall in Hyderabad put the exclusive offer at Rs 10 only. Yes! that's true a shopping mall in Siddipet of Hyderabad city, SMR mall put the sale of sarees priced at Rs 10 each.
As soon the people came to know about the offer a huge crowd reached at the mall to shop the careers at the cheapest rate ever. Following which a stampede-like situation arose at the mall.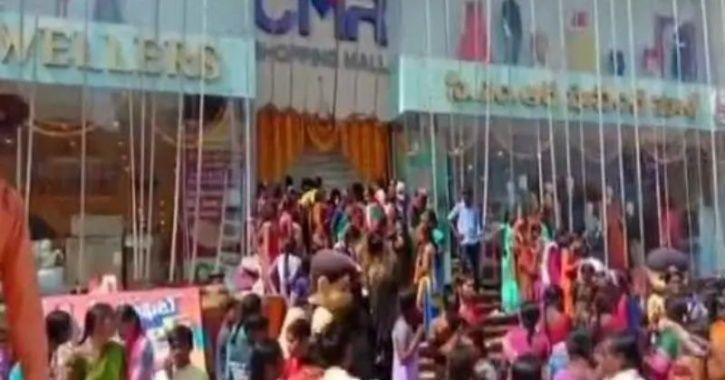 According to report, a large number of women and girls rushed to avail the Rs. 10 sarees, being offered by the CMR shopping mall and as word spread, the number of customers began to swell creating a stampede, police said.
Several people were injured in the incident. A woman also reportedly alleged that she lost her 5 tolas of gold chain, Rs. 6,000 cash, and a debit card.
After the theft, the local police reached the CMR shopping mall and has launched an investigation into the matter.
Also read: Pulwama Attack: Raj Thackeray's MNS asks music companies to drop Pakistani singers or....!