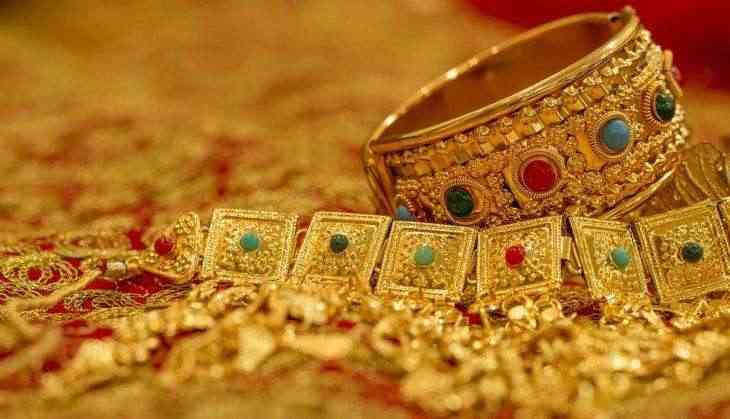 A shocking video is doing the round over the Internet in which a burqa-clad woman can be seen looting the jewellery shop with a strange technique. She had looted the kg gold from a jewellery shop after throwing chilly powder in the eyes of the owner of the shop.
Surprisingly, she has also threatened the owner with a toy pistol and thrashed him brutally when the proprietor tried to protect his shop property from the lady thief.
The whole incident has been captured luckily in the CCTV camera that how the woman mercilessly has beaten the owner. The shocking theft took place in Beeramguda village in Ameenpur block of Sangareddy district in Telangana, less than 40km from Hyderabad on Tuesday night.
See video:
#WATCH A jewellery store owner put up a fight and foiled a robbery bid by a couple who came to loot his shop, in Sangareddy's Beeramguda. (4.07.18) pic.twitter.com/Kntla95a0e

— ANI (@ANI) July 5, 2018
Reportedly, Police have also announced the Rs 1 lakh reward whosoever gives the information about the lady thief and help the police in finding her. The lady was also joined with a man who has also hidden his identity by wearing a cap.
According to the Jai Ram, the proprietor of Jai Bhavani Jewellers told that he was going to close his shop around 10 pm as he daily does.
He said just before closing his shop, a couple entered the shop and said they wanted to buy a chain. Therefore, he was just about to show the chain to the customers, immediately a man with a woman threw chilly powder and tried to overpower him. As Ram tried to escape from the thieves, the woman hit him and picked a pistol to threaten him. According to the Police, it was a toy pistol that woman used to threatened the owner.
However, tried to press the alarm button, but a couple didn't give him a chance and locked him in a washroom and looted the jewellery shop.
Watch Video:
Also read: Burari Deaths Mystery: Unknown person called Delhi Police and said it was a murder not suicide; here's what happened next