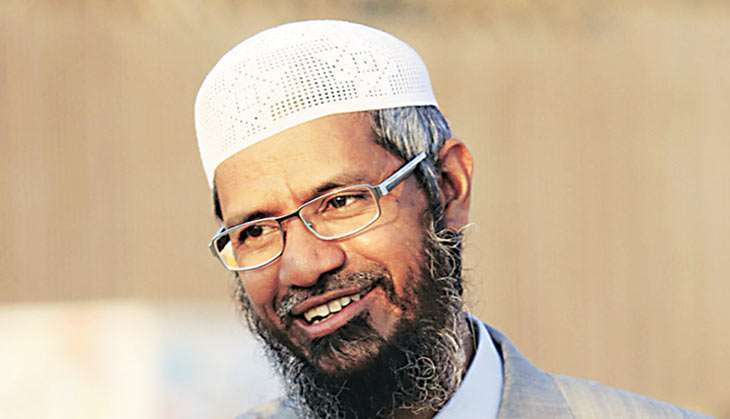 Slamming controversial Islamic preacher Dr Zakir Naik, the Shiv Sena on 12 September said that Naik's objective was to "spread hatred" among the people and "destabilise" the country by following a "policy of terrorism and conversion to make India an Islamic state".
The Sena said Naik's contention that if he and his NGO Islamic Research Foundation (IRF) were banned, it would be an injustice to 20 crore Muslims of the country, is a ploy to "intimidate" the police against taking any action against him to avoid public backlash.
"If Zakir Naik had not been exposed after the Dhaka carnage, he would have continued with his 'peace' work uninterrupted. The chief objective of people like him is to spread hatred in the minds of people and make the country instable," an editorial in Sena mouthpiece 'Saamana' claimed.
"Their policy is to defeat Hindutva and establish an Islamic rule here.
They use all tactics ranging from terrorism to caste conversions to achieve their goals," it added.
"Naik's statement that action against him would amount to injustice against all Muslims is to threaten the authorities against doing anything against him," it said.
Taking a dig at Maharashtra Chief Minister Devendra Fadnavis, the ally of the ruling party in the state said going by the way he (Fadnavis) promptly responded to comedian Kapil Sharma over his bribe allegation against BMC officials, tomorrow he may even respond to Naik as well, considering that several Islamic states across the world are caretakers of people like him (Naik).
Naik, in an open letter recently, had stated that if he and IRF were banned, it would "set a precedence of unspeakable injustices against the 20 crore Muslims of India. This action will embolden and encourage every fringe element in the country to do as they please".
"The Muslim population is already feeling threatened and insecure and I can't even imagine how they will feel after this action. Muslims are bound to think that today it is Zakir Naik, tomorrow it could be anyone of them," he had written.
The 51-year-old medical practitioner-turned-Salafist preacher had also claimed that it was not an attack on him but against Indian Muslims as well as against peace, democracy, and justice.
-PTI