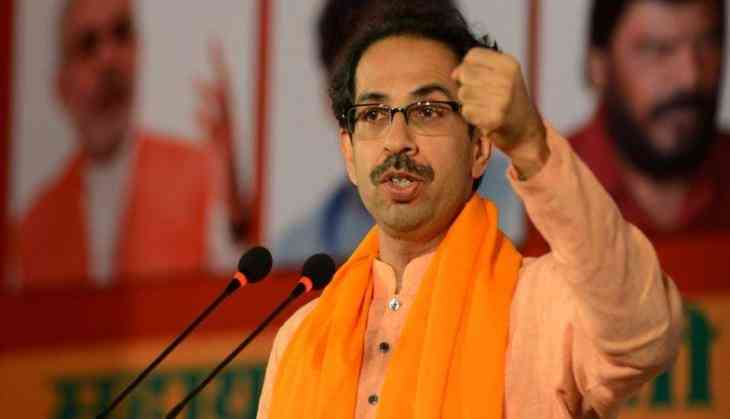 The Shiv Sena on Sunday solidified its stance as its tussle with BJP over Chief Ministarial post entered its 10th day, stating they will look at other options if the BJP was not ready to meet its demand. The Shiv Sena also cited the numbers of the Congress and the NCP, and stated with few independents, they can reach majority. The Shiv Sena will not blink first, the party declared in its mouthpiece Saamna.
In its mouthpiece Saamna, the Shiv Sena challenged the BJP impose Presidents Rule in Maharashtra and prove its majority in the house. If BJP fails to prove majority on the floor of the house, then Sena as the second largest party, will claim to form government," the article read.
"With 54 MLAs of NCP, 44 Cong MLAs and few independents, we can reach majority. The Sena can present its own Chief Minister and for that, 3 parties with independent ideology should form policies which are acceptable to all," the article added. The BJP has won 105 seats and the Sena 56 in the 288-member house.
In 2014, when the BJP and Shiv Sena came together after a brief break-up following a split verdict by the state, they had accepted all terms and conditions set by the BJP.
"So everyone is expecting Sena to do the same even now. But Uddhav Thackeray made it clear within 8 hours that it won't be possible this time around. The Sena will not blink first," the Saamna editorial read.
The two parties have been in tussle following the Sena's demand of timeshare at the top post. The BJP had elucidated that it would not accept the demand.
AlsoRead: ISRO weighing up second landing attempt on Moon's south pole: K Sivan