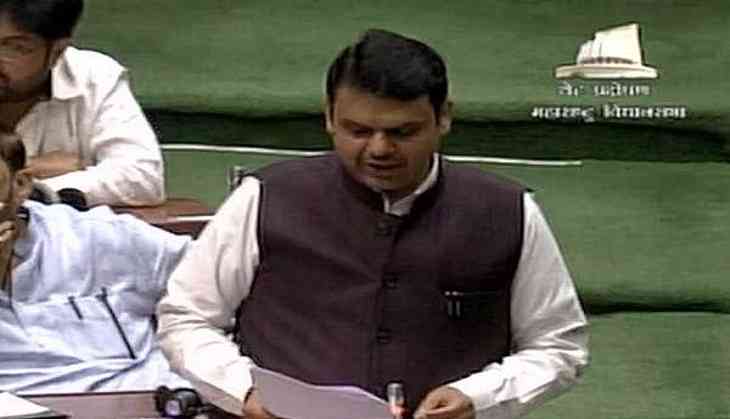 Maharashtra Chief Minister Devendra Fadnavis on Wednesday held Shiv Sena leader's Sunil Shitap Nursing Home responsible for the Ghatkopar building collapse that claimed 17 lives.
The Chief Minister while speaking in the Assembly today said, "It's a serious incident. Nine families stayed in this building. Sunil Shitap Nursing Home construction is the root cause of the building collapse. As far as the photos been clicked by the fire officer go, the pillars were damaged."
"We have made the investigation on illegal construction online. Every municipality has to update about what investigation they have done on illegal constructions and update online. Monitoring will be done on this update and if anything wrong is found, an inquiry will be ordered accordingly," he added.
Fadnavis further announced an ex-gratia for those killed.
"The state government will bear the hospital expenses of those injured. And Rs. 2 lakh will be given to the next of kin of those killed," he said.
The Chief Minister had yesterday visited the site of building collapse in Mumbai's Ghatkopar and directed the Brihanmumbai Municipal Corporation (BMC) to file a report on the incident within 15 days.
"The offence has been registered. Police is investigating the matter. I have directed the BMC Commissioner to investigate and submit a report within 15 days," Fadnavis told the media.
The Chief Minister further said that the Government will take a stringent action against the culprits.
Meanwhile, Shitap was sent to police custody till August 2 by a Mumbai Court.
Shitap was yesterday booked for culpable homicide in connection with the collapse.
The four-storey residential building collapsed yesterday in Ghatkopar.
-ANI